Will Luka Doncic Play Tonight? Dallas Mavericks vs Portland Trail Blazers: Injury Updates, Lineup and Game Predictions
Published 03/19/2021, 3:00 PM EDT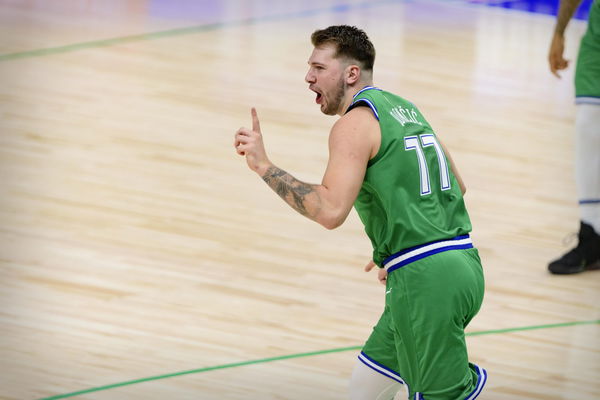 When Damian Lillard and Luka Doncic are scheduled to play on the same court, that matchup has to be action-packed. Both Dame and Doncic have played a vital role in keeping their teams afloat this season. The difference being that Lillard has been far more successful as of now, with the Portland Trail Blazers standing sixth in the West with a 24-16 record. Whereas, the Dallas Mavericks have just caught up to the rest and are now eighth with a 21-18 record.
ADVERTISEMENT
Article continues below this ad
This matchup is bound to keep everyone glued to the seats, but who will leave with a W on their tally? Let's get to predicting.
Portland Trail Blazers injury updates and lineup prediction
ADVERTISEMENT
Article continues below this ad
The Portland Trail Blazers have continued to hit above their belt, all thanks to Damian Lillard. He is having one of the best seasons and is on a two-game winning streak after defeating the New Orleans Pelicans back-to-back.
Lillard decimated the Blazers with a 50 point performance like it was nothing. If it weren't for him, the Blazers were short-handed for most of the season without Jusuf Nurkic and CJ McCollum.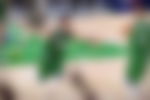 Even though CJ is back to support Dame, it is obvious that he will need some time to get back to his form. But his presence itself takes so much off of Lillard's shoulders. The only downside to their play has been on the defensive end. Nurkic and Zach Collins are still out, and their return isn't anytime soon.
With that, the predicted lineup would be Enes Kanter, Damian Lillard, Derrick Jones Jr., Robert Covington, and CJ McCollum.
Dallas Mavericks injury updates and lineup prediction
The Dallas Mavericks are looking like the team we all witnessed in the playoffs last season, at least a tad bit. Their slow start had them struggling, but Luka Doncic's MVP level performance has kept their heads above the water.
In their last outing against the LA Clippers, Doncic scored 42 points, 9 assists, and 6 rebounds. Doncic has had big nights from the start, but it is the supporting cast that has stepped up now.
ADVERTISEMENT
Article continues below this ad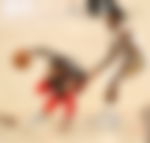 Kristaps Porzingis' is finally looking fit and is also averaging 20.4 points and 8.6 rebounds per game. His return has also taken their poor defense up a notch. James Johnson, Dorian Finney-Smith, Willie Cauley-Stein, and Tyrell Terry are ruled out for this matchup.
Thus, the prediction lineup would be Tim Hardaway Jr., Luka Doncic, Kristaps Porzingis, Maxi Kleber, and Josh Richardson.
ADVERTISEMENT
Article continues below this ad
Game prediction
This will be a showdown between Damian Lillard and Luka Doncic, so it is guaranteed that it will be an intense one. However, having beaten them once, the Portland Trail Blazers are likely to have an upper hand in this.