Will Luka Doncic Play Tonight? LA Clippers vs Dallas Mavericks: Injuries, Lineups & Game Prediction
Published 03/17/2021, 1:30 PM EDT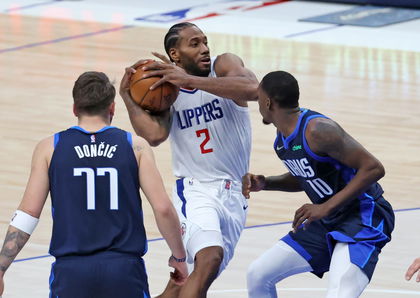 ---
---
The Mavericks and the Clippers are reaching a series close-out as they play their final regular-season tie on Wednesday. They're currently 1-1 against each other with the Clippers sitting at the fourth and the Mavs sitting at the eighth WC ranking. 
ADVERTISEMENT
Article continues below this ad
After the Mavs' 124-73 blowout victory over the Clippers early in the season, the LA-based franchise had to retaliate. They did exactly that as Kawhi Leonard faced Luka Doncic for the first time this season and helped his side win 109-99. But in the fortnight prior to the ASG break, the Mavs had tasted greater success. So who has better odds of winning tonight?
LA Clippers vs Dallas Mavericks: Injury update and lineup prediction
ADVERTISEMENT
Article continues below this ad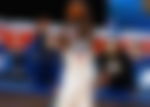 For the Clippers, center Serge Ibaka (lower back stiffness) is questionable for the Wednesday game. This can be a huge blow to them because the former Raptor is their regular starter and has missed just two games prior to this. Next, they have point guard Patrick Beverley under doubts after he missed the last game against the Mavs because of a knee injury.
Probable line-up: Marcus Morris Sr (PF), Kawhi Leonard (SF), Ivica Zubac (C), Paul George (PG), Reggie Jackson (SG)
For the Mavericks, the situation is better. They have listed center player Dwight Powell as questionable because of an illness. But they would not miss him all that much with both Kristaps and Willie Cauley-Stein on the roster. Also, power forward James Johnson is set to miss the next few games for personal reasons.
Probable line-up: Maxi Kleber (PF), Dorian Finney-Smith (SF), Kristaps Porzingis (C), Luka Doncic (PG), Josh Richardson (SG)
Read also – 'He Owes Us': NBA Analyst Stephen A. Smith Calls Out Kawhi Leonard to Step Up for LA Clippers
Who will win tonight?
ADVERTISEMENT
Article continues below this ad
In the last game, it was the Clippers' depth against the Mavs' star players. Kawhi Leonard appeared rusty from the three-point range, but still managed a team-high 22 points (40 mins) on that glorious night. They had seven of their players scoring in double figures.
Marcus Morris started only for the third time this season, but looked good, especially from the long-range. The LA-based team was better at their defense and also enjoyed early leads to gain the mental boost.
Meanwhile, the only good thing with the Mavs were their stars performing well. Luka Doncic scored yet another triple-double but appeared to get frustrated after the third quarter. They were behind by many points at the starting of the decisive quarter to be able to make a comeback. Now, to turn this, both Maxi Kleber and Dorian Finney will have to improve their offensive game. As a unit, they lacked a solid defense and that can be the game-decider tonight.
ADVERTISEMENT
Article continues below this ad
Prediction: If Luka could replicate his 43-point performance from the bubble or even reach anywhere close to that, we predict the Mavericks will take this game by a small margin.