'Will Smith of the NBA': Shaquille O'Neal Reveals What Kobe Bryant Wanted to be
Published 05/10/2021, 10:30 AM EDT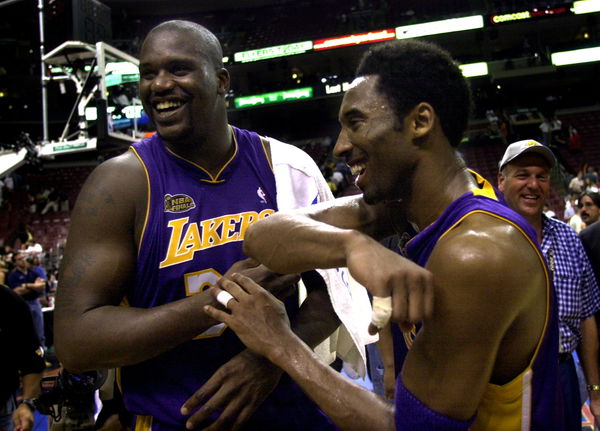 ---
---
Kobe Bryant and his legacy live on brightly in the memory of the NBA community. Even his ex-teammates have given a glowing appraisal of Kobe's MJ-esque competitiveness and the desire to be a great of the NBA from a young age. Recently, Shaquille O'Neal, arguably his greatest teammate, divulged how he was different from other rookies.
ADVERTISEMENT
Article continues below this ad
"He was the guy that wanted it right away. And we all understand the pecking order – it's my team! That ain't about to happen," said Shaq on 'All the Smoke' podcast alongside Stephen Jackson and Matt Barnes.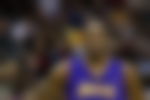 In the NBA, especially in the tough era of the 90s, you had to come through the rigors and earn your stripes. But Kobe wished to be the star of the team even before he set foot in the league. And with time, Shaq began to respect that. He said, "But I saw that he had something in him. He wanted it right away. A lot of guys don't have that when they come in."
ADVERTISEMENT
Article continues below this ad
Kobe was Shaq's young rookie in 1996 with the Lakers. During that time, Kobe made a bold proclamation, as revealed by Shaq, who said, "I remember him at 18 years old telling me he gonna be the Will Smith of the NBA."
The defining moment in the greatness of Kobe Bryant, according to Shaq
ADVERTISEMENT
Article continues below this ad
Kobe wasn't afraid to take on the challenges, even during his rookie year. Most famously, he shot four airballs against Utah Jazz in the 1997 Western Conference Semi-Finals. There was a lot of criticism and mockery that followed, but it helped in shaping up what he later became.
"So, it was his rookie year. We let him do what he does and let him make his mistakes. But the defining moment in his greatness was when we were playing Utah. Nobody wanted to take the last shot," said the Big Aristotle. "So, he takes three shots and airballs it. If you can remember… I was the one that grabbed him and said, 'Don't worry about it. One day people gonna fear you.'"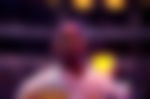 ADVERTISEMENT
Article continues below this ad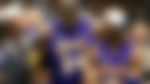 It is interesting to listen to Shaq and Kobe's relationship dynamic during their time together. While it got ugly and heated at times, both of them respected and counted on each other in the important moments, and these are all the ingredients of a successful dynasty.