Will Smith Once Played Third Wheel to Michael Jordan and His Wife Amid Separation Rumors With Jada
Published 05/19/2022, 9:00 PM EDT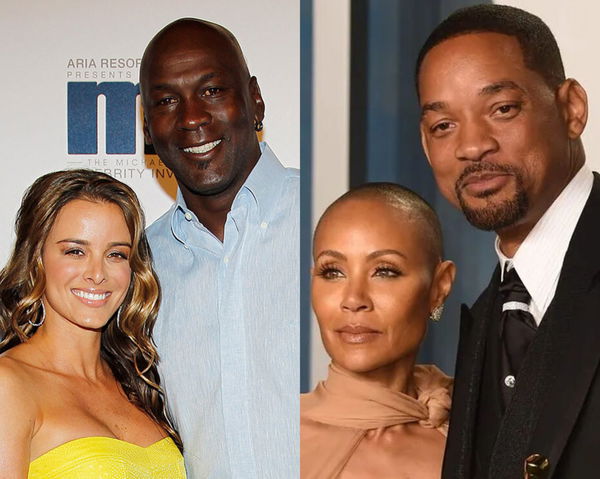 Will Smith and his wife Jada have dominated the headlines for the past few months. While the reason for the aforementioned is known to most, a little-known fact about Will is his relationship with Michael Jordan.
During the 2012 Olympics held in London, the actor and the Chicago Bulls legend went on a dinner. Interestingly enough, the outing featured Jordan's fiancee as well. All this happened while Will Smith went through a rocky phase in his relationship with Jada.
ADVERTISEMENT
Article continues below this ad
Will Smith and Michael Jordan enjoy an outing together
Thanks to the insane popularity of the game and the league, NBA stars are known for their celebrity friends. The same can be said regarding Chicago Bulls legend Michael Jordan.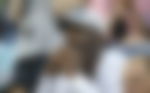 There is rarely an event in the NBA that does not feature an appearance from Jordan. Furthermore, the NBA is not the only event in which Jordan makes an appearance. He was once spotted along with actor Will Smith.
This happened during the 2012 Olympics, which were held in London. While Team USA celebrated a win, Jordan and Smith got together in Miami.
Yvette Prieto, Jordan's fiancee back then joined him in the dinner. Interestingly enough, this happened during a time when Will and Jada went through a rocky phase in their relationship.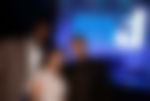 ADVERTISEMENT
Article continues below this ad
Jordan met Prieto in 2007 after getting divorced from his first wife. The two met at a nightclub and they dated for a while. After getting engaged in 2011, the two tied the knot in 2013.
WATCH THIS STORY: 5 best Memes on Chris Paul Choking Yet Again in the NBA Playoffs
MJ and Prieto welcomed a pair of twins in 2014 and named them Ysabel and Victoria. As for Jordan's other 3 children, they don't live with the Chicago Bulls legend anymore.
ADVERTISEMENT
Article continues below this ad
Despite all the attention, they have successfully kept the world out of their private life, as very little is known about the two.
Edited By: Arunaditya Aima