Will Steph Curry, Kevin Durant or Some Other NBA Star Break This Michael Jordan Record This Year?
Published 01/13/2021, 4:00 PM EST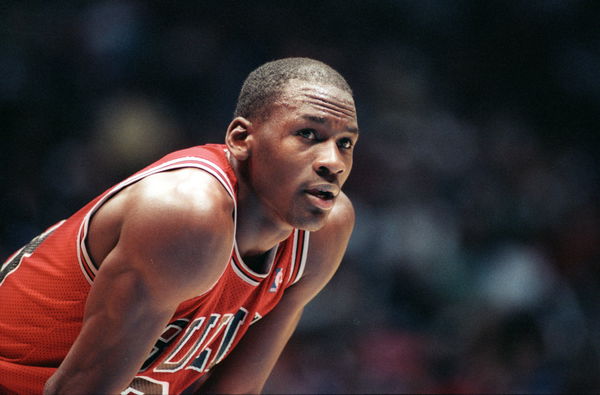 ---
---
Michael Jordan was arguably one of the best players NBA has ever seen. In his 15-year-long career, Jordan acquired many individual accolades and also set many records of his own.
ADVERTISEMENT
Article continues below this ad
One of the unique records that MJ set was that of most points scored in a playoff game when he dropped 63 points against Larry Bird and the Celtics.
In the 1986 Playoffs, the Bulls faced an Eastern Conference juggernaut in the Boston Celtics. Jordan who had missed the majority of the season with a broken foot somehow made it before the Playoffs.
ADVERTISEMENT
Article continues below this ad
This was only the MJ's second year in the league, and he was going up against the mighty Celtics and 1986 MVP Larry Bird. The Celtics were coming off of a record season where they won 67 games and had 15 losses.
The series started with a MJ masterclass as he scored 49 points in the first game, but this could not stop the star-studded Celtics lineup with a 19 point victory.
Jordan knew that he had to produce his absolute best if he wanted to win a game against the Celtics. He did that in some style as he scored a total of 63 points, but unfortunately lost the game in overtime.
Even though the Celtics won, their star Larry Bird was shook by such a dominant performance. To date, this insane Michael Jordan performance remains as one of the most iconic playoff performances in the NBA.
Why this Michael Jordan record might be broken in this season's Playoffs?
The NBA has grown quite a lot since Jordan retired in 2002. Modern day NBA players have become much more reliant on the three pointer for most of their points.
This 63 point record by MJ which usually looked unbreakable suddenly seems like a doable target given last year's Playoffs. In the 2019-20 series between Utah Jazz and the Denver Nuggets, Jazz' star Donovan Mitchell put up a show as he scored 57 points in the very first game of the series.
To give some context, Mitchell eclipsed MJ's regular time score of 54 points. Since then, this record seems like a possibility. If a young scorer like Mitchell can come this close, imagine the threat the best scorers possess.
The NBA currently has a plethora of amazing scorers. The obvious threat to this record is James Harden. Harden has carried the Rockets for a long time now.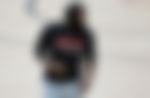 He has been the focal point of the system and given how efficient he has been in the last three years, there is no doubt that Harden can pull this off.
Over the last 2 seasons, Harden had an insane 14 games where he scored 50 points or more. It won't be a big surprise if he pulls this off.
Apart from him, Steph Curry also seems to be a big threat to break this record. The Warriors are short handed and right now are too dependent on Steph offensively.
ADVERTISEMENT
Article continues below this ad
We have already seen Curry put up a 62 point performance in the regular season. If he shoots lights out in a playoff game, we might see Curry break the record this season.
The last most probable candidate to break this record is Kevin Durant. KD is arguably the best scorer the NBA has ever seen. He is coming off a long injury layoff but has looked sharp in the games he has played.
Given Durant's diverse scoring arsenal, we might see him put up a memorable performance in this season's Playoffs.
ADVERTISEMENT
Article continues below this ad
The NBA has become much more unpredictable these days. Nobody would have thought that Donovan Mitchell would drop a 50 point game twice in last year's Playoffs, yet he did. It won't be a big surprise if an unexpected name crops up this year and breaks this record.