Will Steph Curry Play Tonight? Golden State Warriors vs Charlotte Hornets: Injury Update, Lineup and Game Predictions
Published 02/26/2021, 2:00 PM EST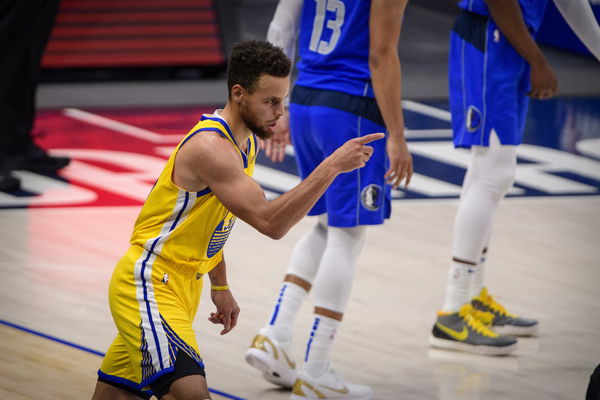 The Golden State Warriors will be out for revenge in their next matchup against the Charlotte Hornets. The last time they met, the Hornets emerged as the victorious underdogs, all thanks to Terry Rozier's buzzer-beater.
This win is even more important for the Warriors because another opportunity for a 3-game streak has presented itself. They are going 0-7 so far, and if the Hornets beat them once, who's to say they can't pull it off again?
Golden State Warriors injury update and lineup prediction
ADVERTISEMENT
Article continues below this ad
Call it bad luck, but the Warriors were missing Stephen Curry from their roster the last time they had to face Charlotte. Despite clawing their way to a double-digit lead in the 4th quarter, it all came crashing down.
But they are currently 7th in the West with an 18-15 record, showing some of their championship sparks here and there. It was Draymond Green's string of technical fouls that got the game to a tie. So he should steer clear of creating these problems.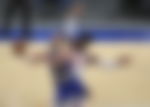 However, with Stephen Curry playing, they might have far less to worry about. The Golden State is leading the league in assists and showing exquisite defensive prowess. And if Kelly Oubre Jr., can put up 25 points like last time, the Warriors will be good to go.
With a fit and fine team, the predicted lineup would be Stephen Curry, Andrew Wiggins, Kelly Oubre Jr., Draymond Green, and Kevon Looney.
Charlotte Hornets injury update and lineup prediction
The Hornets are looking like real playoff contenders this season. Their only drawback is that at times they collapse against teams with a lethal offense. However, the team is filled with some talented players showing a lot of potential.
After investing big bucks on Gordon Hayward, he has been carrying them on their shoulders. Rookie LaMelo Ball is living up to all the hype around him and even put up his career-high 7 assists in their last outing against the Warriors.
But the star of the matchup last time was Terry Rozier, who finished with 36 points along with the game-winner. He is averaging 20.4 points and has shown that he can be trusted on both ends of the floor.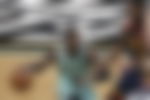 They will have Devonte' Graham and Caleb Martin missing from the roster in this game, but Cody Zeller is still questionable. With that, the predicted lineup would be Bismack Biyombo, LaMelo Ball, PJ Washington, Gordon Hayward, and Terry Rozier.
ADVERTISEMENT
Article continues below this ad
Game prediction
Since Steph Curry will be back in this game, he will help the Warriors save face. His presence changes the equation entirely, so you can expect the Warriors to finally get their 3rd straight win.
ADVERTISEMENT
Article continues below this ad