Will Stephen Curry Play Tonight? Golden State Warriors vs Chicago Bulls: Injury Updates, Lineup and Game Prediction
Published 03/29/2021, 2:00 PM EDT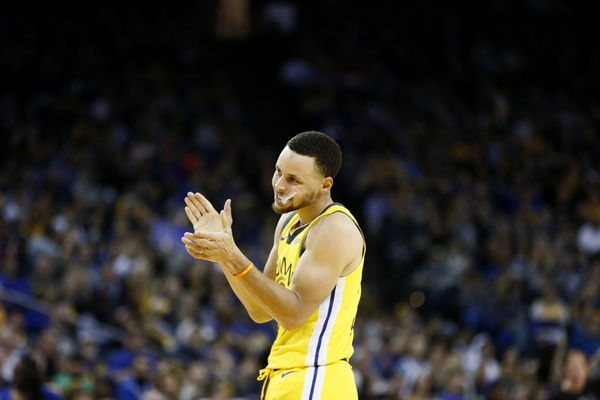 ---
---
The Golden State Warriors and Chicago Bulls are all set to face each other. Both these teams are standing in the tenth spot of their respective conferences. While the Warriors hold a 22-24 record, the Bulls have a 19-25 record. Winning this matchup is much-needed for both the Bulls and the Warriors as they are each on disappointing losing streaks.
ADVERTISEMENT
Article continues below this ad
The Dubs have lost four straight games as they enter this bout, and the Bulls have lost three. So which one of them will finally put an end to their misery? And which one will continue to struggle?
Golden State Warriors: Injury updates and lineup prediction
ADVERTISEMENT
Article continues below this ad
Losing to very elite teams is still somewhat excusable for the Warriors, who have a dynasty etched in history. However, their last outings have been against average teams like the Atlanta Hawks and the Sacramento Kings, who shouldn't hold a candle to them. But without their star player Stephen Curry, the Warriors look lost.
They have been missing their cornerstone for five games now because of a tailbone injury. Although he was indefinitely out until now, a recent update has shown that Curry has been moved to questionable for this game. If he plays this game, the Warriors have a much better shot at coming out victorious against the Bulls.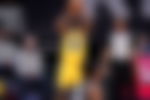 If Curry doesn't play, the Warriors' fate lies in the hands of Andrew Wiggins and James Wiseman, who were the top two scorers in their game against the Hawks. What the Warriors need to focus on is at least not giving their opponents a lead that they can't catch up with. This was what went down against Atlanta.
The predicted lineup would be James Wiseman, Kelly Oubre Jr., Andrew Wiggins, Jordan Poole, and Draymond Green.
Chicago Bulls: Injury updates and lineup prediction
After pulling off a fantastic move before the trade deadline and acquiring Nikola Vucevic, it looked like the Chicago Bulls would be back to their winning ways. But it looks like doing so won't be that easy. The Warriors weren't the only ones trying to catch up to a lead by their rivals all night.
In the Bulls' recent game against the San Antonio Spurs had a 13 point lead in the first quarter itself. By the time it was halftime, the Spurs were up by 26 and it was game over at 120-104. Nevertheless, it looks like the Bulls' decision is paying off to some extent. Vucevic was their lead scorer with 21 points, following which Zach LaVine added 18 points.
Unfortunately, LaVine is listed as probable for this matchup because of an ankle sprain. It seems like Nikola will be the lone leader trying to get the Bulls past the victory line.
ADVERTISEMENT
Article continues below this ad
So the predicted lineup would be Lauri Markkanen, Nikola Vucevic, Patrick Williams, Tomas Satoransky, and Coby White.
Game prediction
ADVERTISEMENT
Article continues below this ad
Undoubtedly, the Warriors are the favorites to win this game. With or without Stephen Curry, they are more efficient on the offensive end than the Bulls, but the Bulls will not make things easy for them.