Will Stephen Curry Play Tonight? Golden State Warriors vs Oklahoma City Thunder: Game Prediction, Injury Updates and Lineup
Published 04/14/2021, 1:00 PM EDT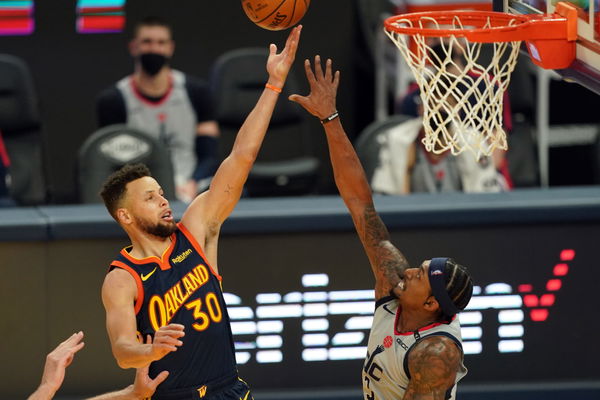 The Golden State Warriors are scheduled to face Oklahoma City Thunder for the first time this season. While the fate of OKC has already been written off, the Warriors are yet to guide theirs to a playoff spot. The Warriors need two more wins to get a spot in the postseason. And if they want to avoid a play-in tournament, they need to show consistency in games and bring more victories.
The Thunder are almost eight games behind a possible spot in the playoffs. But as they are on a seven-game losing streak, so their spot seems unlikely. The question is if they can somehow overpower the Warriors and break their bad luck or not.
Golden State Warriors injury update and lineup prediction
ADVERTISEMENT
Article continues below this ad
After an iconic night against the Denver Nuggets, Stephen Curry will hope to carry that form against OKC and improve their record in the Western Conference. This is a team that follows Curry, and he is vital to where they will land up this season.
Once again, Steph put on a show while playing the Nuggets and was able to add 19 points in the first quarter itself. Those points etched his name in the history of the NBA, as he surpassed Wilt Chamberlain as the franchise's leading scorer. His 53-point performance went hand in hand with 7 rebounds and 4 assists. He also shot 14 of 24, 10 out of his 18 threes, and dropped 15 out of 16 from the free-throw line.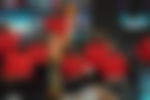 This mixed with solid performances from the supporting cast was an added bonus. Draymond Green and Andrew Wiggins added 18 and 17 points, respectively. Unfortunately, James Wiseman will remain out, quite possibly for the rest of the season. And Kelly Oubre Jr. is still doubtful for their game against Oklahoma.
With that, the predicted lineup would be Kent Bazemore, Stephen Curry, Andrew Wiggins, Draymond Green, and Kevon Looney.
Oklahoma City Thunder injury update and lineup prediction
It was inevitable for the Utah Jazz's incredible winning streak to end. Although it happened against the Washington Wizards, they were quickly able to bounce back to their winning ways thanks to the Oklahoma City Thunder.
The OKC has a rebuilding team filled with young players. Loaded with draft picks, they are a team that has time to figure out whom they want to build their team around, considering their season this year can be called, over. Their losses majorly come down to them having a long list of injured players.
Even Luguentz Dort just returned after sitting out seven games. Although he couldn't bring them a win, his presence uplifts the team's chemistry for sure. Once again, they will be without Shai Gilgeous-Alexander, Mike Muscala, and Gabriel Deck.
ADVERTISEMENT
Article continues below this ad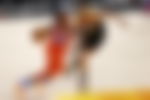 So, the predicted lineup would be Theo Maledon, Darius Bazley, Isaiah Roby, Luguentz Dort, and Moses Brown.
Game prediction
ADVERTISEMENT
Article continues below this ad
With Steph as healthy as ever, the Warriors seem to have found their footing off lately. With a poor defense, there is no way OKC has the means to contain Curry, which means the Warriors are definitely the favorites to come out as winners in this game.
Read also- 'Oh My God': Warriors' Stephen Curry Reacts to His Comparison with Michael Jordan