Will Trae Young Play Tonight? New York Knicks vs Atlanta Hawks: Injury Updates, Lineup and Prediction
Published 01/04/2021, 4:00 PM EST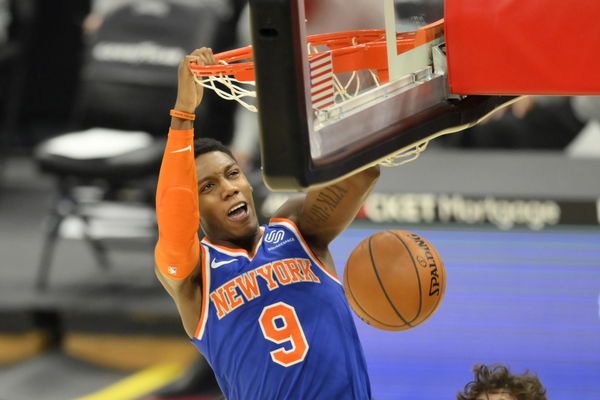 As the New York Knicks and Atlanta Hawks prepare to face each other in their 7th game of the 2020-21 season, the two have had very different outings in their last game.
While the Knicks landed an impressive win against the Indiana Pacers, the Hawks are coming off a loss against the Cleveland Cavaliers.
However, so far, Atlanta is doing better this season than the Knicks. They stand at 5th and the Knicks at 7th in the East. So, how will this match turn out?
ADVERTISEMENT
Article continues below this ad
Atlanta Hawks injury updates and lineup prediction
With a decent 4-1 record so far, the Hawks are proving themselves to be possible contenders for the Playoffs in the upcoming season. Their most impressive win was against the Brooklyn Nets, where they destroyed them with a 114-96 victory.
However, they have been down on their luck for the past 2 games. They tanked their 3rd-quarter 15-point lead against the Cavs and then there was no coming back from the 22 turnovers. But their offense has been one of the best in the NBA, thanks to their young talented roster.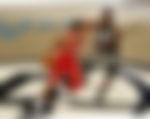 Around 7 of their players are finishing in double digits, with Clint Capela doing a stellar job on the defensive end. With a player like Trae Young, who has been shooting 45.2% from the field and among the Top-2 for most free-throws, he will play a vital role in their matchup against the Knicks.
Their veteran players Rajon Rondo and Kevin Huerter are doubtful for this game. With Onyeka Okongwu and Tony Snell completely ruled out, the predicted lineup would be Trae Young, Clint Capela, Josh Collins, Cam Reddish, and De'Andre Hunter.
New York Knicks injury updates and lineup predictions
ADVERTISEMENT
Article continues below this ad
Thanks to Austin Rivers' clutch shot, the Knicks were able to seal their victory against the Indiana Pacers, finishing the match with 106-102. The team's strong defense reflected Head Coach Tim Thibodeau's defensive ideology, and it seems to be working.
Their star player is RJ Barrett, who finally dusted off his poor shooting to come up big against Indiana. He led the team with 25 points and will play a key role against their matchup with the Hawks.
Many of their players like Alec Burks, Kevin Knox, Dennis Smith Jr., and Omari Spellman are questionable for this game. With Frank Ntilikina ruled out completely, the predicted lineup would be Mitchell Robinson, Reggie Bullock, Julius Randle, RJ Barrett, and Elfrid Payton.
ADVERTISEMENT
Article continues below this ad
Game prediction
The Knicks may have momentum, but the way the Hawks have showcased their potential so far, it looks like they will be the outfit adding the W to their record.