Will Zion Williamson Play Tonight? New Orleans Pelicans vs Utah Jazz: Injury Updates, Lineup and Game Predictions
Published 01/21/2021, 3:00 PM EST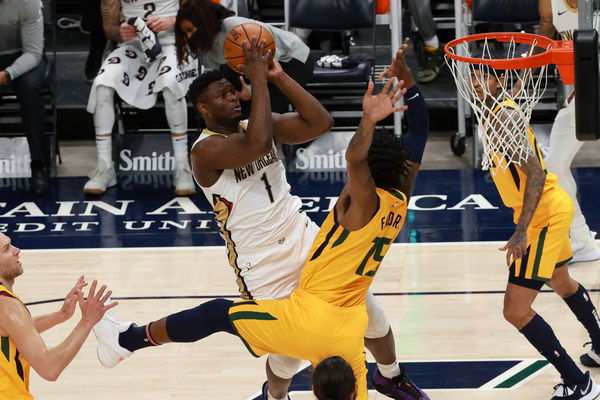 In the two-game mini-series between the Utah Jazz and the New Orleans Pelicans, the Jazz have already bested the Pelicans once. After defeating them 118-102, Utah are on a 6-game winning streak and will be looking to make it 7.
The Pelicans have struggled a lot from the beginning of the season and are standing somewhere at the bottom of the conference with a 5-8 record.
However, Utah are on a very different pedestal. Saying that they are having a good season is a big understatement as they hold the 2nd-best record in the West. While the answer remains a little obvious, let's see what this game has in store for us.
ADVERTISEMENT
Article continues below this ad
Utah Jazz injury update and lineup prediction
The Utah Jazz have done a superb job in making their presence known so far. While their defense is one to compliment, they have also been doing an incredible job on the offensive end, dropping 21 threes against the Pelicans in their last game.
Their star player is Donovan Mitchell, who added 28 points to the scoreboard. Although Mike Conley was having an off night, Jordan Clarkson and Joe Ingles came off the bench to add 18 and 15 points, respectively. Expect Donovan to continue his fiery performances and carry the team forward.
With Elijah Hughes out and Derrick Favour probable for this matchup, the predicted lineup would be Bojan Bogdanovic, Rudy Gobert, Mike Conley, Donovan Mitchell, and Royce O'Neale.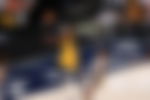 New Orleans Pelicans injury update and lineup prediction
Having trudged through an underwhelming campaign, it'll take a lot for the Pelicans to defeat Utah. However, it's not impossible if they bring back the tight defense they displayed in the first few games.
The team has talented young players like Lonzo Ball and Zion Williamson. But they also need a good supporting cast to make it easier for them during clutch moments of a game. They need to focus on containing Mitchell if they want this game to be a close call.
ADVERTISEMENT
Article continues below this ad
Williamson is putting up some impressive numbers as he has found his rhythm. In their last game, he finished with 32 points and Brandon Ingram followed him with 17 points.
With a healthy roster so far, the predicted lineup would be Josh Hart, Steven Adams, Zion Williamson, Lonzo Ball, and Eric Bledsoe.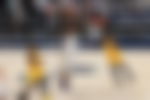 Game prediction
ADVERTISEMENT
Article continues below this ad
With the energy that the Jazz bring to each game, the Pelicans are just not equipped to fight it. So, expect the Utah Jazz to win the mini-series and add another W to their tally.