'Willingness to Spend': Adrian Wojnarowski Explains Phoenix Suns's Struggles to Keep Chris Paul for Upcoming Season
Published 07/26/2021, 6:30 AM EDT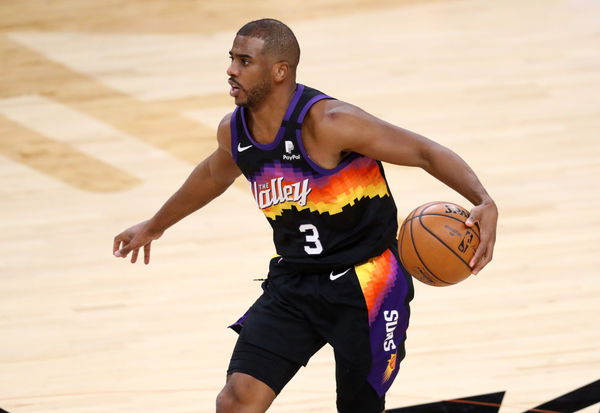 ---
---
Point guards are headlining the off-season in the NBA right now. Many teams are in pursuit of adding a capable point guard into their lineups to improve their chances of competing. Some of the big names include Kyle Lowry, Chris Paul, and Dennis Schroder.
ADVERTISEMENT
Article continues below this ad
Chris Paul made his first-ever NBA finals, playing for the Phoenix Suns. However, he now has a player option in front of him. He can either choose to opt-out of his player option and enter free agency or he can accept it and stay with the Suns.
ADVERTISEMENT
Article continues below this ad
If you are Phoenix, you would want to keep CP3 at any cost. But, how difficult is it for the Suns to keep the veteran guard this season?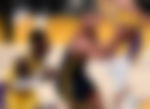 Phoenix Suns' challenges to keep Chris Paul
With the Suns making the NBA finals this year, a lot of players in their roster stepped up. Likewise, these players will want to see a huge paycheck in front of them. On ESPN's Woj and Lowe, Adrian Wojnarowski spoke over Paul's future with the Suns.
He stated that apart from Paul, they have to pay Cameron Payne if they want to keep them. In addition, they also have to take care of DeAndre Ayton and Mikal Bridges' extensions. Wojnarowski said:
"Its not just Chris Paul, they have got a Cameron Payne they have to pay to keep. They have extension eligible DeAndre Ayton, Mikal Bridges. DeAndre Ayton is gonna want a max contract, and he is going to get it next year in restricted free agency if you dont give it to him now. Mikal Bridges might be a 20 million dollar a year player"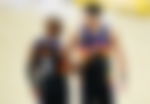 Looking at this, the Suns have a lot of other players that need to be paid as well. Hence, it is going to be a test for the front office to try and keep all these players for the next season.
Can the Suns keep CP3?
Wojnarowski also mentioned that keeping these players depends on the owner Robert Sarver's willingness to spend money.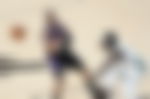 Woj said: "This is a test for Robert Sarver and his willingness to spend. It is not inconceivable that Chris Paul opts out of that contract and comes into this free agent market. And then all of a sudden now the Suns are competing with everybody else and other options. And, he has a lot more options in free agency right now than he had trade options coming out of OKC last year, even at 36 years old."
As mentioned, it will all come down to paying the players in order to secure the future of this organization. While Chris Paul is 36, the other players are still young and yet to develop into their full potential.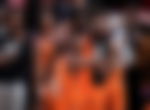 DeAndre Ayton is a versatile center, and he is only going to keep improving with the coming seasons. He showed his presence on both ends of the floor in the Finals, averaging 14 points, 1.5 blocks, and 1.5 steals per game. Moreover, Mikal Bridges and Payne showed they can perform on the big stage as well.
ADVERTISEMENT
Article continues below this ad
Also, the importance of Paul will be to nurture these players into their roles for the organization. To sum it up, the Suns need to keep the future of the organization in mind and pay these players including Paul.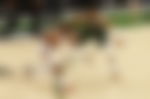 Do you want to see Chris Paul return to 'The Valley' net season? Tell us your views in the comments.
ADVERTISEMENT
Article continues below this ad
WATCH THIS STORY–  List of Point Guards the Lakers Will Keep an Eye on This Off-Season