Wilt Chamberlain, Who 'Slept With 20,000 Women', Once Dropped a Tough Reality Check On Now Divorced Shaquille O'Neal
Published 07/27/2022, 9:00 PM EDT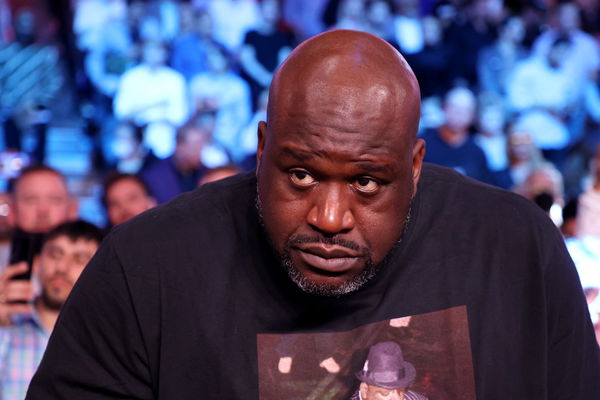 NBA legend Shaquille O'Neal is one of the most dominant men to grace the sport of basketball. His size combined with his quickness made him unstoppable. The Orlando Magic selected Shaq as the 1st overall pick in 1992. And O'Neal hit the ground running as soon as he joined the NBA, winning the Rookie of the Year award. While many expected him to be good, not many expected what he accomplished over the years in the league.
ADVERTISEMENT
Article continues below this ad
However, not everyone was a fan of the Lakers legend. All-time great Wilt Chamberlain was in attendance for the 'Late Night with Conan O'Brien' show in 1997. And he said that O'Neal would have had a tough time playing in his era.
ADVERTISEMENT
Article continues below this ad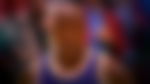 He also talked about one of his statements made that he had slept with 20,000 women.
Wilt Chamberlain talks about Shaquille O'Neal and Michael Jordan
Chamberlain was attending the show to promote his book 'Who's Running the Asylum?'. During the show, Conan asked how a prime Wilt Chamberlain would fare against Shaquille O'Neal.
Chamberlain said, "He plays an entirely different type of basketball than I do. He uses his physicality, and he is a big strong young man. And that works well in today's game. If he was facing me and other guys of my time, not so good. I mean I'm a guy bench pressing around 600 pounds…"
ADVERTISEMENT
Article continues below this ad
Conan also asked how Michael Jordan would have fared playing with Chamberlain in his prime. Wilt replied, "Well, first of all, I'm glad you said with me, you know, and not against me." He said that MJ is a rare specimen that could have played in any era. If it was any consolation for Shaq, Chamberlain also said that Jordan wouldn't have a good time in his era as well.
Then he said that he was surprised that Conan didn't bring up the '20,000 women' subject. So the host brought that up. Chamberlain said that the number was to make a statement and not belittle the ladies that he'd known.
ADVERTISEMENT
Article continues below this ad
WATCH THIS STORY – Aaron Rodgers Flexes Preseason Muscles In Nicolas Cage From Con-Air Cosplay
Then Conan asked about the 100-point game against the New York Knicks in 1962. Chamberlain revealed that the Knicks players were very embarrassed that he scored 100 points against them. And his friends on the Knicks team were angry at him. However, he said that he was just trying to have fun. Also, he said that he did feel bad for his opposition at some point and tried to miss shots. Unfortunately for them, he just couldn't.