'Win Next Year': Former NBA Champion Makes Bold Prediction for Brooklyn Nets ahead of 2021-22 Season
Published 07/17/2021, 12:54 AM EDT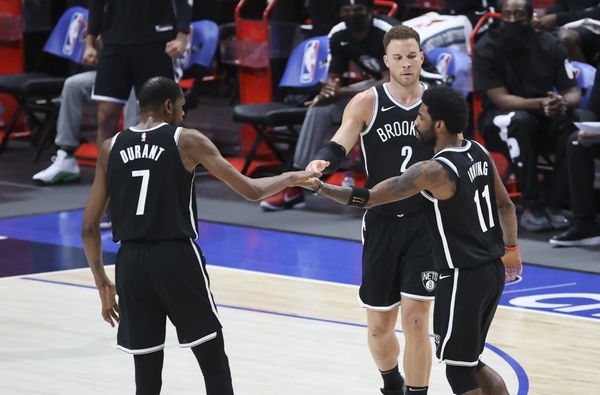 ---
---
The Brooklyn Nets, in the 2020-21 season, were such heavy favorites to win the title that even the non-basketball fans knew this. With Kevin Durant, James Harden, Kyrie Irving, and a list of amazing role players, this unit was intimidating on the paper. However, a series of unfateful events kept them aloof and they could not even play ECF.
ADVERTISEMENT
Article continues below this ad
In the recent history of the league, the super teams in Celtics (2008), Miami (2010-14), and Warriors (2016-19) all won at least one title. So it would be unfortunate and rather shameful if Sean Marks' team of Avengers fail to prove victorious. 
But there is one former champion who believes the Nets will bounce back in 2021-22.
ADVERTISEMENT
Article continues below this ad
Vernon Maxwell and his positive prediction for the Brooklyn Nets
In a recent interview with American sportswriter Brandon 'Scoop B' Robinson, 2x NBA Champion Vernon promoted the Nets. In fact, he almost demanded from the Nets to correct a few shortcomings so they could win the title.
The 55-YO legend expressed, "They're gonna win next year… They all just gotta be healthy and be on the same page. I love Kyrie, I don't know what's going on but I love Kyrie. I love his game, when he steps on the floor, he handles his business. I don't care about all the stuff they've been talking about after that blow, but when that ball get [indiscernible] in the net and he's healthy, he handles his business." 
His endorsement of Kyrie Irving came under the condition that he stays healthy and continues playing selflessly. Ky injured himself in Game 4 against the Bucks where he could play just 17 minutes (scoring 11). That injury made all the difference because the Nets lost the game and later the series too.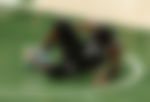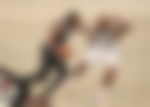 The stakes are high for Kevin Durant and James Harden too
Mad Max further added that James Harden has a lot to prove in this season. Notably, The Beard failed to bring Vernon's Houston a third ring during his nine seasons with the team. 
As the retired shooting guard exclaimed, "James Harden, he's got a chip on his shoulder next year. He's coming back, it's gonna be crazy. KD likewise… those guys are, they gotta get used to playing, they gotta gel, get in camaraderie and stuff. They were just good out there this year."
It's not too early to predict next season's NBA champion is it?

Oh well, we're doing it anyway. @vernonmaxwell11 tells @scoopb that the Nets + James Harden have something to prove, and they're gonna do it.

— Bally Sports (@BallySports) July 16, 2021
ADVERTISEMENT
Article continues below this ad
The Nets, apart from the hamstring injury of James Harden and the misfortune of Kevin Durant, faced other issues this season. Firstly, they lost Spencer Dinwiddie early to an injury and then witnessed an unfortunate retirement of All-Star center LaMarcus Aldridge. Later, their bench plummeted in performance during imprtant games and Steve Nash could not do much about it.
Now, if they're to win the coming season, they will have more obstacles in their way as opposed to last season. Do you see them winning? Help us know in the comments.
ADVERTISEMENT
Article continues below this ad
Watch this story – Michael Jordan, Kevin Durant, and Other Players Who Forced the League to Change Rules