"Wish This Guy Never Got Carried to a Ring": NBA Fans Rage as Kevin Durant Sparks Heated Debate With "Little Man" Comment
Published 05/08/2022, 7:30 PM EDT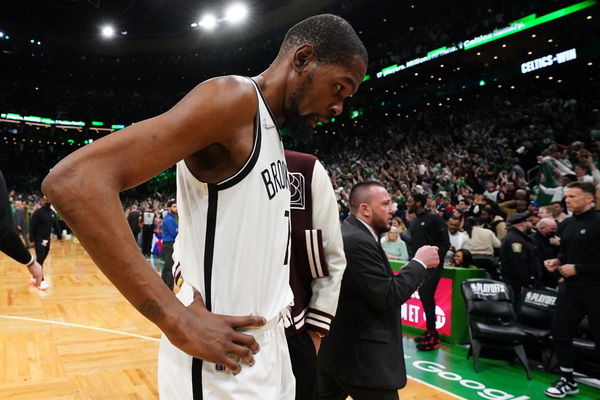 Whether it is on or off the basketball court, Kevin Durant likes to stay in the limelight. While his achievements and exploits on the basketball court need no introduction, he is quite the social media star.
Durant is present in regular debates happening on the social media platforms like Twitter and Instagram. Moreover, he is known for creating burner accounts used for responding to troll his haters.
ADVERTISEMENT
Article continues below this ad
In a classic case of Durant being Durant, KD got into a heated debate on Twitter. The issue which sparked the debate is Durant paying too much attention to fans. 
WATCH THIS STORY: 3 Times James Harden Choked in the NBA Playoffs
In signature Durant style, he wasn't afraid of voicing his opinions. This has led to NBA fans on Twitter bashing the Brooklyn Nets star.
Kevin Durant stirs controversy on Twitter
There is no denying Kevin Durant is one of the biggest basketball stars currently. The Brooklyn Nets star has fans all around the world and he has his fair share of haters.
Interestingly enough, Durant is one of the few celebrities who respond to the hate and the criticism directed towards them. The 2 time NBA champion is famous for his replies and controversies involving his haters in most cases.
In one such instance, KD caused controversy on Twitter yet again. Durant set out a Tweet that said, "I don't like legacy talk from little men. Made men, I don't mind." He received a lot of hate for this tweet and eventually deleted it.
After a fan called him out for being discriminatory with his comments, KD responded. He said, "Here come the moral police."
This led to a long thread of arguments between Durant and the fans. Interestingly enough, he held on to his stance on little men as Durant proceeded to address a hater using that term.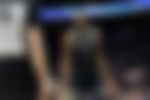 Safe to say, fans on Twitter disapproved of KD's comments. NBA Twitter was in full force, as they called Durant, out for his comments on Twitter.
Interestingly enough, most of the backlash aimed at him is regarding his recent loss against the Boston Celtics in which the Celtics swept the Nets 4-0.
Fans bash Durant for his comments
With Durant causing controversy on Twitter yet again, fans on Twitter have given their reactions. Here are some of the best reactions.
Probably the softest superstar in nba history

— CELTS IN 6 🍀🍀🍀 (@Bsmith0445) May 8, 2022
Giannis has already won 2 games against this celtics team without his 2nd best player and you couldn't Win ONE with Kyrie 😭😭Giannis CLEARS ASTRONOMICALLY

— 𝐵𝒶𝓃𝒹𝑜🧟‍♀️ (@RatiodbyBando) May 8, 2022
ADVERTISEMENT
Article continues below this ad
Funny how the guy who gets paid millions of dollars to play a game (one that he can't win without multiple hall of famers on his team) feels like he has any platform to tell people, well, anything. Maybe if you spent less time on Twitter you wouldn't get swept 🤷‍♂️🤷‍♂️🤷‍♂️

— Jon Yaney (@jonyaney) May 8, 2022
ADVERTISEMENT
Article continues below this ad
What did you think of Durant's comments? Share your thoughts on the same.