With Confession on "Extraordinary" Abilities at Age 38, LeBron James Acknowledges He's Not a Normal Human: "That's My Job Description"
Published 01/21/2023, 1:52 AM EST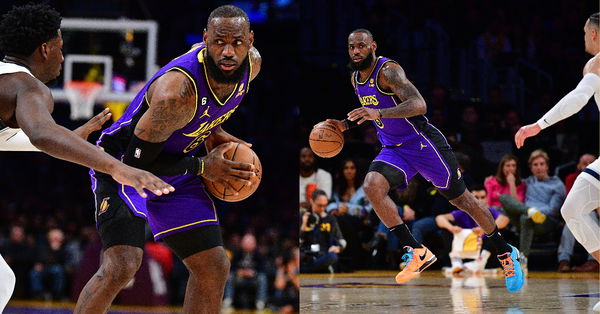 Miraculously, the Los Angeles Lakers won against one of the best teams in the NBA. Going up against the Memphis Grizzlies, the Purple and Gold fell short by 13 at one point. However, their will never seemed to go away. In what was an eventful fourth quarter, the Lake Show were able to bring the game back from the dead. A win that will surely boost their confidence, it was a night of magic at the Crypto.com arena. While LeBron James didn't have a monster night, he took time to speak about his role in the absence of Anthony Davis.
Coming into the game, the Lakers' last three losses were all in single digits. Each time, they had come close but weren't able to close out the game. Tonight looked to be another one of those nights until they turned it around Memphis' blind sides. Despite LeBron James having an off-night, the other Lakers stepped up to seal the deal.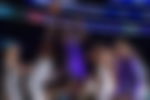 Both sides made clutch free throws, but it came down to how Darwin Ham executed his final play that led to a Laker win. After securing an enthralling win, the Akron Hammer spoke about the competitiveness in the locker room. Moreover, the 38-year-old forward also commented on his insane workload even in Year 20.
ADVERTISEMENT
Article continues below this ad
LeBron James is just doing his job
The Lakers came back after a heartbreaking loss to the Sacramento Kings two nights ago. Tonight, James had it rough scoring 23 points on 38% shooting. However, his impact on this roster has arguably been mammoth. Over the last five games, the 18-time All-Star has averaged 32.4 points, 9.8 rebounds, and 8.6 assists according to Stat Muse. Even with so many miles on his body, King James continues to defy logic and produce at a high level.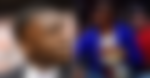 After the game, he spoke about the workload on him, and how it's merely his job right now. LeBron James said, "I mean that's what the job has called for right now. That's my job description and you know, it calls for me to go out and be extraordinary at times. So you know, it is what it is."
ADVERTISEMENT
Article continues below this ad
LeBron James is truly displaying superhuman qualities this season. After not having Anthon Davis to run the show with, he has single-handedly taken up the task of being an all-around threat on the court. His three-point percentage might deceive you. However, that's the only facet of his game he hasn't been able to exploit. The four-time MVP is averaging 29.8 points per game this season while missing just 11 games so far. Moreover, he has stayed consistent helping the Lakers climb back into competition. Since turning 38, he has surpassed the 40-point mark three times.
It might not have been spectacular tonight, but James was still the second-leading scorer behind Russell Westbrook's 29 points. Likewise, he has made sure the Lakers can continue to count on him when down. It is this insane ability to keep putting on astounding performances that separates LeBron James from most of the all-time greats.
ADVERTISEMENT
Article continues below this ad
Watch This Story – John Wall-Bradley Beal, LeBron James-Kyrie Irving, and other NBA brotherhood moments
This was only the first meeting between the two sides for the season. As the Lakers took the series lead, they will meet twice now in March. If Anthony Davis is back and healthy by that time, do you think the 2020 NBA champions can turn the season around? Let us know your views in the comments below.