With Free Agency Ending Soon, Here's Why Jared Dudley's Tenure With the Lakers Could End Soon
Published 08/18/2021, 12:22 AM EDT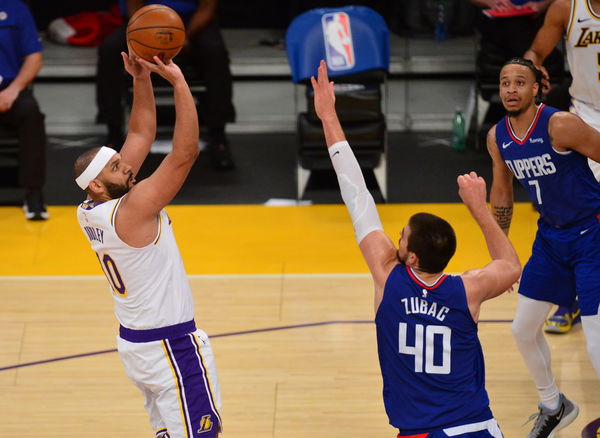 ---
---
After the Los Angeles Lakers fell short in making a run for their second consecutive NBA championship last season, they have kept themselves extremely busy this offseason. Injuries that hit their two superstars, LeBron James and Anthony Davis, were their biggest enemies.
ADVERTISEMENT
Article continues below this ad
However, after making a plethora of well-thought-out moves that are already making them a threat in the West, some roster depth is still very much needed. And it seems like they might be extending a hand towards former Lakers Isaiah Thomas, and even Mike James and Darren Collison.
Time for Jared Dudley to say goodbye to Lakers?
ADVERTISEMENT
Article continues below this ad
After acquiring veterans throughout the league, the purple and gold aren't stopping and embracing it. "The Los Angeles Lakers are actively surveying the landscape to eventually fill out the roster with more depth, and have done so in recently working out Isaiah Thomas, Darren Collison, and Mike James," league sources told Yahoo Sports.
However, nothing is set in stone yet. If a signing doesn't fit well with them, they might try to bring players into training camp so that they can fill up the last few spots left. In fact, they are focusing on bringing a third point guard and another wing. Sure, the Lakers do have the oldest roster this season. But age is merely just a number, right?
This brings some bad news for Jared Dudley. Since the organization has made up its mind on signing two more players and leaving one spot open, Dudley's two-year stint with the Lakers is likely to run its course.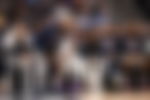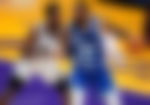 Where have these players been until now?
A 32-year-old Isaiah Thomas has been hinting to make his return to the NBA for a while now. He has been sitting out of the game for quite a few years now because of a brutal hip injury. But after he put up an impressive 81-point performance in a Jawsover Pro-Am game, it had people wondering why he wasn't making his comeback.
ADVERTISEMENT
Article continues below this ad
He last played for the New Orleans Pelicans last season for 10 days. And now, as per sources, "Thomas, James and Russell Westbrook worked out together Tuesday morning in Los Angeles."
Collison hasn't been able to make up his mind about coming out of retirement after he was rumored to do so in the 2019-20 campaign. And finally, Mike James is the one player who has been in touch with the game more than the others. He played for the Brooklyn Nets during the latter part of the 2020-21 season.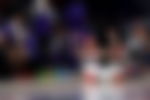 Now, only the final call is to be made. Can this dream team help the Lakers overcome their last humiliating exit and take them straight to the trophy?
ADVERTISEMENT
Article continues below this ad
WATCH THIS STORY: His Exquisite Double-Pump Layup, 50-Point Display in an NBA Finals Game & Other Times When Giannis Antetokounmpo Reminded Why He Is the 'Greek Freak'