With Injuries Piling Up Will the Los Angeles Lakers Be Forced to Sign a Free Agent Soon?
Published 10/11/2021, 12:02 AM EDT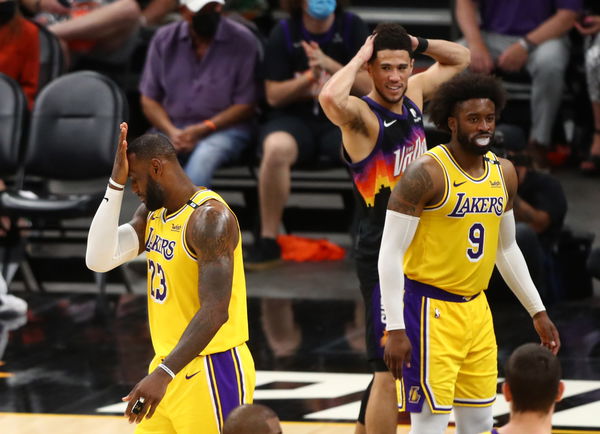 ---
---
The Los Angeles Lakers will be in a 'must-deliver mode' when they start their regular season. They lack the flexibility that the Brooklyn Nets enjoy, wherein the NY-based franchise can have a failed season and still have its roster as strong as ever. For the Lake Show, the 2021-22 season has several players on one-year contract and facing retirement.
ADVERTISEMENT
Article continues below this ad
On top of that, the men in purple and gold are already crippled with injuries. It all started with Trevor Ariza's ankle injury and the list now has more potent names on it. So how serious is this worry for the Lakers Nation and what can they do about it?
ADVERTISEMENT
Article continues below this ad
Lakers in a little trouble
After the news about the injuries for Malik Monk and Talen Horton Tucker came out, everyone believed their rest was limited to the Suns game. However, a development in the report suggested Malik's chances of playing the season opener are also under question. 
Now, the Lakers must consider taking a look at the free-agent market if they want to fill the vacant positions of Trevor. The 17-year NBA veteran is an extraordinary finisher on the break and a promising catch-and-shoot talent. But his surgery might not allow him to play in 2021 and the Lakers can't afford that loss.
So who can be the possible players that can step into the shoes of Trevor Ariza for the time being?
Wesley Matthews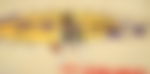 Iron Man Wes Matthews' stint with the Lakers ended poorly. He averaged a career-low 4.8 points and continued a similar dismal show in the playoffs. However, he could still shoot his threes and support the team on the defensive end. 
If Lakers sign him, he can swing between the backcourt and frontcourt, giving coach Vogel some freedom in utilizing his talents. Plus, his familiarity with the Lakers' culture can help the unit that is a balance between old and new joinees. 
In the last season, he had averaged 19.5 minutes and the Lakers might use him as a crucial rotation piece this time too. But yes, maybe a younger alternate of him can promise more guarantee to Rob Pelinka.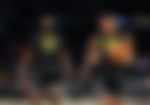 ADVERTISEMENT
Article continues below this ad
James Ennis
Watch This Story
James Ennis has the experience of playing alongside Anthony Davis (Pelicans). Any given day, Ennis the Menace can be a better choice for the Lakers. A two-way player, James can shoot off-ball and run very quickly on the floor, helping the perimeter defence and making his shots. His pump fakes and physical strength of a 6'6″ stature can be a problem to his defenders. So James Ennis really proves worthy at that small forward position.
ADVERTISEMENT
Article continues below this ad
Surprisingly, Ennis is still to find a team and the Lakers can get him a helping hand. Do you also see James Ennis as a better option than Wesley to fill for Trevor? Help us with your opinion in the comments section below.
Watch this story: The Big Threes to Watch Out for in the 2021-22 NBA Season