"With My Girlfriend, I'm Getting a Phone Call": Brittney Griner Once Broke Silence About the "Double Standards" in College Basketball Recalling Her Valentine's Day Story
Published 08/31/2022, 9:30 AM EDT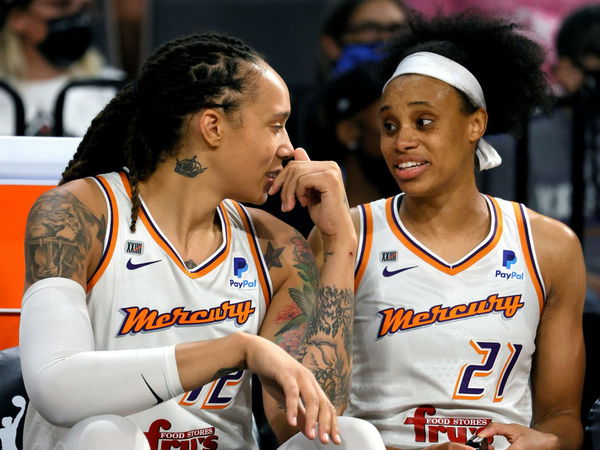 WNBA star, Brittney Griner, is the first ever openly gay athlete to be endorsed by Nike. The Phoenix Mercury selected her as the #1 overall in the 2013 WNBA draft. Then Nike came calling. She signed a $1 million contract with the sports apparel giants in 2014. And many felt that this will open doors for the LGBT sports community. Nike later launched its 2014 #BETRUE Collection, celebrating the LGBT community with a rainbow-colored collection of sports shoes and T-shirts.
With the league's stance on gay athletes, Brittney Griner did not have any issues coming out. However, the same cannot be said about her experience in college. Griner played for Baylor Bears women's basketball team representing Baylor University in NCAA Division I from 2009 to 2013.
ADVERTISEMENT
Article continues below this ad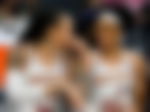 After making the WNBA, the towering center broke her silence about a "double standard" in college. Her college banned homosexual behavior. Things flared when she was asked to delete a tweet that she had sent to her girlfriend.
Brittney Griner opened up about her time in college
Griner said, "Other players, they can go out on Valentine's Day with their boyfriends and it'd be no problem." She continued, "I go out with my girlfriend, I'm getting a phone call, 'Brittney, what were you doing on Valentine's Day?' I had to take my Tweet down. I was like, why do I have to take my Tweet down when my teammates don't have to take theirs down? It definitely felt like there was a double standard."
ADVERTISEMENT
Article continues below this ad
However, she admitted she did not feel like her teammates rejected her. She said that her teammates and coaches understood the situation and were welcoming. Griner added that because of this, she did not have to hide who she was. But she did not know the University's official stance until the start of her Sophomore year.
Griner was not the first openly gay player in the WNBA that is active. WNBA legend, Sheryl Swoopes, was the first active player to be openly gay. In 2005, Swoopes announced that she was gay and became the only openly gay athlete, to currently play a major professional team sport at the time.
ADVERTISEMENT
Article continues below this ad
WATCH THIS STORY – 10 things Chicago Bulls legend Dennis Rodman can't live without
And WNBA has been accommodating and has seen a lot of openly gay current and former players. The league celebrated the LGBTQ+ Pride Month with activities and initiatives that empower players, teams, fans, and employees to share their voices and create a more inclusive environment around the game and in their communities.
Edited By: Vibhanshu Kumar