With Nets, Bulls, and Warriors Interested, Where Should Paull Millsap Sign This Off-Season?
Published 08/31/2021, 12:56 AM EDT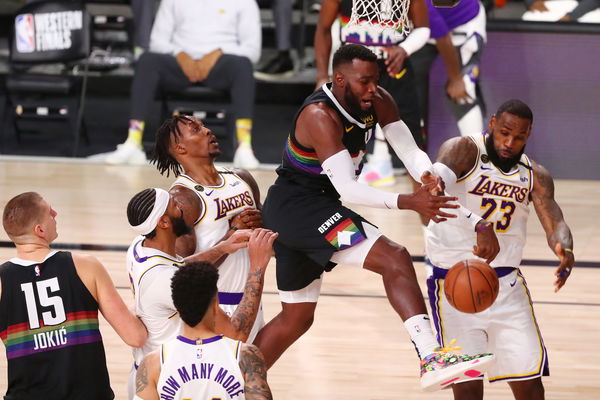 ---
---
The NBA free agency did not disappoint this season with big signings all around the league. However, it doesn't seem to be over just yet.  35 YO Paul Millsap has received interest from several teams in the league. He completed his four-year stint with the Denver Nuggets and went to the Conference finals once. Now a free agent, he has a big decision ahead of him with big teams are pursuing him.
ADVERTISEMENT
Article continues below this ad
While the Clippers were the first team to reach out, they have far gone down since then. Teams such as the Golden State Warriors, Brooklyn Nets and Chicago Bulls have now shown major interest in the 35 YO forward. So, what should be Millsap's next destination?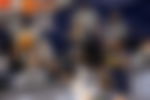 Paul Millsap to Brooklyn?
ADVERTISEMENT
Article continues below this ad
The most probable destination for Millsap would be with the Brooklyn Nets. With a 'Big 3' of Kyrie Irving, Kevin Durant, and James Harden, his chances of winning are at an all-time high.
This is mainly because DeAndre Jordan is most likely to leave the Nets this season. If they are successful in adding Milsap, their offensive firepower will certainly have no match. Moreover, they will also get veteran guidance in their roster.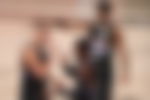 Chicago Bulls
The Bulls went through some major changes through this off-season. Notably, they signed DeMar DeRozan from the San Antonio Spurs and also point guard, Lonzo Ball. They already had an All-Star duo with Zach Lavine and Nikola Vucevic, and have now added more to the fuel.
However, despite a talented roster last season, they failed t0 make the playoffs, once again. Their last playoff appearance came in 2017, where they lost in the first round. However, with their new look, they have high chances this season.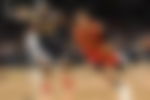 Moreover, Chicago lost two forwards in the off-season as well. Millsap would add in great depth to their already stacked offence. Millsap put on a show in the playoffs for Denver last season, so he would be a great addition to the team.
Paul Millsap to join the Splash Brothers?
The Golden State Warriors have also come out as a team that have an interest in pursuing the free agent forward. The Bay themselves are on a road to recovery this season. With Curry playing at full force, and Klay set to return, they surely have a chance to blow everyone away.
ADVERTISEMENT
Article continues below this ad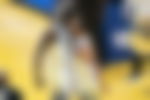 Currently, their main goal is to make the playoffs this season. A signing of Millsap would boost their chances greatly. Despite being 35, he would fit into any rotation, and his 9 points per game off the bench would benefit the Warriors in a great way.
Millsap's efficiency would work perfectly for the Bay, who are trying to get back to glory.
ADVERTISEMENT
Article continues below this ad
With quite a few teams lining up, where do you think Millsap should sign? Let us know in the comments below.