WNBA coach Derek Fisher Emphasized On The Importance of Defense For the Lakers
Published 01/12/2021, 10:12 AM EST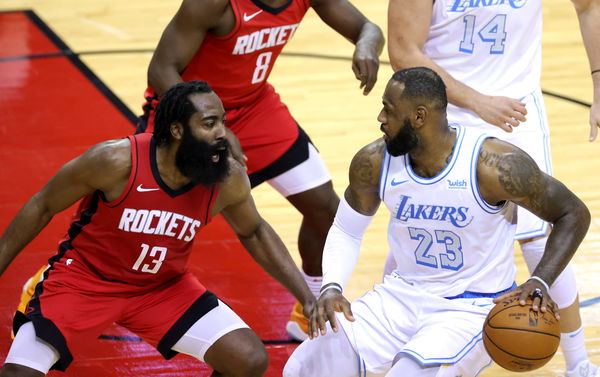 ---
---
It seems like Anthony Davis' outburst about the Los Angeles Lakers' terrible defense when playing the San Antonio Spurs worked wonders for their game against the Houston Rockets. They showed that if the team's defense is on the right track, the purple and gold can go unbeatable. In fact, WNBA coach Derek Fisher couldn't agree more.
ADVERTISEMENT
Article continues below this ad
What prompted the Lakers to take it up a notch?
The Lakers may be standing at the top of the Western Conference right now with an 8-3 record, but everyone knows how fast a team can slip down the table. One loss, one mistake, can change the course of their journey in the season. And when the reigning champions fell to a team like the Spurs, it wasn't pretty.
ADVERTISEMENT
Article continues below this ad
The Spurs had made the Lakers twice before this and lost both times. So, this 118-109 was not easy to digest for anyone. On the offensive end of the floor, the LA was just doing just fine, but it was their defense that landed them into trouble. On top of that, it was the starters who were the problem.
After their loss, Davis went on a mad man spree to pinpoint their faulty defense. When they played the Chicago Bulls afterward, they got a win, and against the Houston Rockets, their defense was better than ever.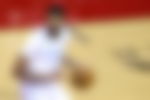 A solid victory against the Houston Rockets
The reigning champions had a comfortable win against Houston and finished the game with 120-102. Davis led the team with 27 points, followed by LeBron James' 18 points. Moreover, they were actually leading in double-figures almost throughout the night.
They forced 21 turnovers and late in the game, once again, Talen Horton-Tucker came into the highlight as he also finished with 17 points. As the team welcomed back Kentavious Caldwell-Pope, his floor spacing made all the difference in the world.
Looking at this, Derek Fisher was asked whether this was the most complete win for the Lakers this season. "From what I've seen, yes," he said without hesitation. "I think there was a lot of adversity to start the game."
ADVERTISEMENT
Article continues below this ad
"But once the game found some flow, found some rhythm, the Lakers were really dominant on both ends. Creating turnovers, getting out on transition. When their defense is engaged and locked in, they're really difficult to stop," he explained.
ADVERTISEMENT
Article continues below this ad
He isn't wrong- everyone saw it with their own eyes. If the Lakers continue to play with the same fire and energy, they have a solid chance of getting that repeat they so desperately want.
Trending Stories