'Really Good Friend' of Brittney Griner Can't Resist Russia's $1 Million+ Lure Due to "Low" Salaries in America
Published 09/22/2022, 8:30 PM EDT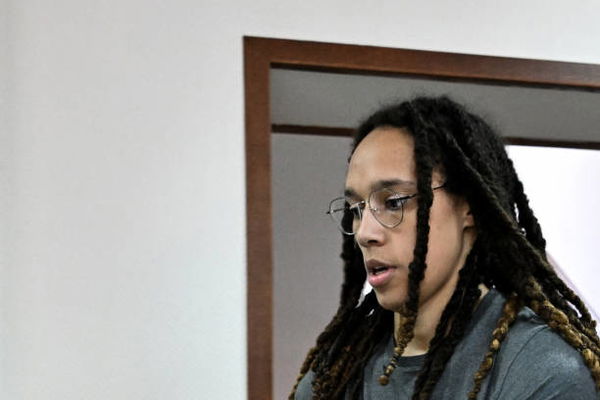 The detention of Brittney Griner has slowly become one of the biggest topics in politics. President Joe Biden has made it his aim to bring back the WNBA star as soon as possible. Discussing a possible prisoner swap, multiple players have come to the eight-time WNBA All-Star's support. Notably, the WNBA has actively stood behind one of its biggest stars. However, the tensions aren't stopping some American athletes from playing overseas.
There is a massive pay disparity between WNBA and NBA players. While the stars of the NBA earn multiple millions, it isn't the same for women. Notably, even the highest-paid player, Jewell Lloyd earns less than a quarter of a million dollars over the entire season. However, their salaries climb up when they step outside. Griner herself has played for an array of international teams. Since 2014, she has been a part of UMMC Ekaterinburg in Russia.
ADVERTISEMENT
Article continues below this ad
Likewise, the market overseas has helped the WNBA star earn millions, nearly four times her salary in the USA. Now, despite Griner's controversial detention, one of her good friends will still take the spotlight in Russia.
The detention of Brittney Griner didn't stop Americans from traveling to Russia
As Griner's case progresses, several WNBA players have held their stand and refrained from continuing their basketball journey in Russia. However, that hasn't stopped everyone from following a similar decision. According to New York Times, former WNBA player, Alex Bentley is gearing up for her second straight season with UMMC Yekaterinburg. In addition, her agent revealed she is good friends with Griner.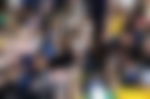 While it might seem like an act of dissent, Bentley hasn't stopped supporting her friend. Notably, it is all a matter of gaining financial security. Failing to secure a WNBA contract for the past two seasons, playing in Russia is her only source of income. Moreover, Bentley is only comfortable due to her dual citizenship. Despite playing for the Russian side, she wishes to see Brittney Griner free from prison.
Despite the Ukraine war and Brittney Griner's detainment, dozens of American men are signing deals to play basketball in Russia. One U.S. woman is also playing there this season who, her agent said, is "really good friends" with Griner. https://t.co/12OXLA7wFj

— The New York Times (@nytimes) September 20, 2022
ADVERTISEMENT
Article continues below this ad
It's become a trend for several WNBA players to travel overseas to compensate for their low paying checks. The average salary in the US league stands at just $102,751. On the other hand, Russia offers more than triple the salaries. Attracting players through the hefty payrolls, the offer seems hard to resist. However, WNBA players under contract have turned a blind eye to the money. Instead, searching for alternatives to play in the winter, their way of supporting Griner has seen no exception.
ADVERTISEMENT
Article continues below this ad
WATCH THIS STORY: Bill Russell's net worth compared with other NBA superstars 
While Bentley might be playing in Russia, what matters is her intentions for her close friends. Hoping to see Griner back on US soil, do you think Alex Bentley is wrong to lace up for UMMC Yekaterinburg? Let us know your views in the comments below.