Woj Believes James Harden Will Keep Underperforming to Force Houston Rockets' Hand in Trade
Published 01/13/2021, 6:00 AM EST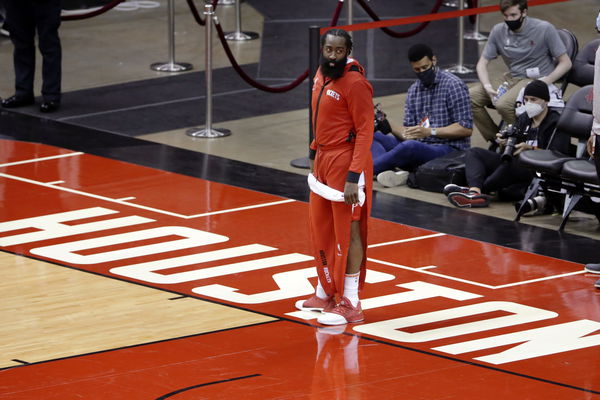 ---
---
The Houston Rockets suffered a consecutive blowout against the Los Angeles Lakers in a matter of a couple of days. They seemed to lack any sort of chemistry on the court; they are going down without a fight. And this did not please their already gloomy star James Harden at all.
ADVERTISEMENT
Article continues below this ad
In the aftermath of the game, he came down heavy on the organization and his teammates. Instead of trying to rally the team through this dark phase as their leader, he seemingly downed his tools and accepted the team's fate (Rockets are 14th in the table with a 3-6 losing record).
James Harden asked if he's surprised the #Rockets didn't make a run: "We're just not good enough..Chemistry, talent-wise, everything. It's clear..I love this city I've literally done everything that I can..It's crazy. It's something that I don't think can be fixed." pic.twitter.com/1bbfrytyUj

— Mark Berman (@MarkBermanFox26) January 13, 2021
ADVERTISEMENT
Article continues below this ad
James Harden is 'speaking even louder with his play'
Respected NBA reporter Adrian Wojnarowski thinks that this is a classical move by Harden. His scathing remarks of the Rockets does not surprise Woj one bit.
"Well, this has been a clinic in how to force an organization's hand – underperform on the court. The way James Harden has done lately, your team gets blown out and then to go into a news conference and talk that way as Harden did tonight."
Though for all his childish trade demands, Woj thinks that it is not helping anyone when this behavior reflects his performances on the court. He is averaging 24.8 points per game, his worst in a Houstons jersey.
"I believe that they have been trying to find a trade. But right now, I don't know if it helps Harden to not be playing at a high level. Although I think teams around the league know that James Harden is an All-Star level player. Maybe an MVP level player when he is motivated and wants to play," said Wojnarowski.
"But it's clear right now that he is not fully engaged in that Rockets team. He's essentially said so much, but I think he's speaking even louder with his play on the court."
ADVERTISEMENT
Article continues below this ad
Is Harden right in all this?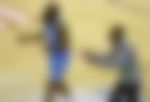 No, he is not, with how he's gone about all this. Throughout all these years, they have centered the team around him, which has maximized his potential. So, to be so public and disrespectful to the front office which provided him this platform feels like a backstabbing.
ADVERTISEMENT
Article continues below this ad
The 'Beard' had been an absolute legend in the eyes of Houston fans before his trade saga. But now it is hard to imagine that his jersey will ever be hung up in the rafters of their arena. He may get his desired trade to Brooklyn or anywhere else, but he has well and truly tarnished his legacy in Houston.