'Won It Easily': 1986 Slam Dunk Champion Feels LeBron James Must Have Participated in the Event
Published 03/06/2021, 9:48 PM EST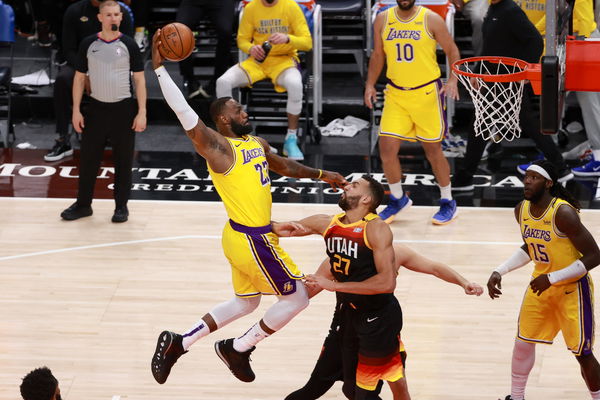 ---
---
The NBA All-star break is here, and so is the buzz around its greatest showcase, the Dunk Contest. However, the only downside to this year's event is the lack of a big name. While the world might want to see LeBron James, or Giannis Antetokounmpo, or Aaron Gordon competing, none of them have put their hat in the ring this time.
ADVERTISEMENT
Article continues below this ad
This was not the case earlier when the best would never shy away from taking the challenge. One of the most curious case studies in the NBA's 75-year legacy easily becomes Spud Webb and his 1986 participation. Now, the same man is about to judge the new set of dunkers.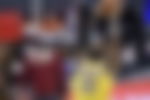 Atlanta Hawks legend is highly disappointed
ADVERTISEMENT
Article continues below this ad
Spud Webb, the point guard who averaged close to 10 points, 2.1 boards, and 5.3 assists, is a keen follower of Dunk Contests. He arguably gifted the league with one of the most stupefying dunk contest wins in 1986 as a player of height 5'6". So, the man himself sat for an interview and detailed how he feels when the bigger names of the league do not participate in this mega show.
The 57-YO first admitted, "It's kind of disappointing when you don't see the bigger names in it." and later specifically noted LeBron James' absence and added, "I don't know, for over 10 years we've been wishing and hoping that [LeBron] he'd get in and that was the one thing that all the guys like him have a dunk contest championship, a trophy. I just felt like in 2008/09/10, thought that over the three years he could have won it easily and went on by his business."
This is not to discount the players taking part in this year's Dunk Contest, but watching LeBron in action would have been so amusing. This year, 6'9" Obi Trippin (Knicks), 6'3" Anfernee Simons (Blazers), and 6'5" Cassius Stanley (Pacers) are going to take the center stage.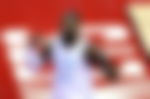 Why did LeBron James never take part in an NBA Dunk Contest?
ADVERTISEMENT
Article continues below this ad
It is a very curious case as to why King James always kept himself wary of this spectacular show of individual skills. His Windmill-reverse Dunk and the Tomahawk Dunk are world-famous, and the 4-time NBA Champion has the capacity to score almost every type of dunk out there.
Given that Michael Jordan participated in the contest thrice (won twice), and Kobe Bryant had won it once, it must've been a to-do on Bron's list. However, at times, injuries, and other times, a probable lack of motivation, kept him from participating.
As American Football player Shannon Sharpe put it, "When I look at LeBron, he's a power dunker. He's not a creative dunker. Although it would have been nice, I never went into the next season like, 'I can't wait to see LeBron enter the dunk contest.'"
ADVERTISEMENT
Article continues below this ad
But it is still a unanimous belief that Bron would have definitely won the contest had he ever taken part. What do you think, does Bron still stand a chance to show up in the coming years?
Trending Stories