"Wondered if You'd Ever Get There": Isiah Thomas Credits Chris Paul for Making it as A Small Man
Published 07/11/2021, 12:30 PM EDT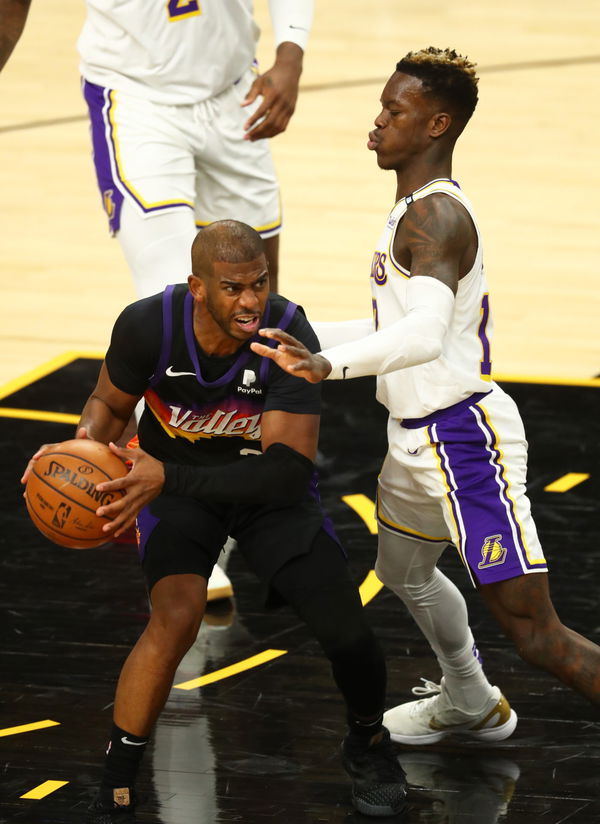 ---
---
When we hear about the NBA, huge, tall men is what comes to mind. Notable names like Shaq, or Yao Ming are one of the tallest men to step on the NBA floor. However, the scope for smaller men is extremely limited. Despite of that, players like Chris Paul and Isiah Thomas have prevailed.
ADVERTISEMENT
Article continues below this ad
Chris Paul led the Phoenix Suns to their first ever NBA championship since 1993, and is now just 2 games away from winning his first ever championship. He has been the leader of a young, youthful Suns roster and taught them the way of winning.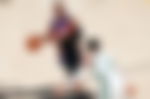 Even in his 16th year, Paul has dominated the game and played efficient basketball. Regarded as one of the greatest leaders in basketball, him along with Devin Booker have transformed Phoenix from a losing team to NBA finalists. However, Chris Paul is not the biggest guy in the NBA, he is probably the smallest guy in the room in the NBA. Still, Paul has been on top of his game.
ADVERTISEMENT
Article continues below this ad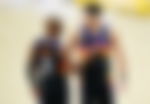 Isiah Thomas compliments Chris Paul
Post game 2 of the NBA finals, NBA legend Isiah Thomas spoke with Chris about the difficulty of making it to the league as a small man. Isiah and Chris are both barely 6ft tall and in the NBA, size does play a huge role. Regarding this, Isiah said:
"I know how difficult this journey is for us as small men trying to here. There have been a lot nights where I'm sure you wondered if you'd ever get there, just like I wondered if I would ever get there."
There is truth to what Isiah Thomas said. When he played the game, big men dominated the league. This is evident as Centers have won the most MVP awards in the NBA with 26. Only recently has the game been more guard-based.
Like Chris Paul, Isiah Thomas led the Detroit Pistons to back-to-back championships. He holds the record for being the shortest player to be inducted in All-NBA teams, play in multiple all-star games and record a triple double. He also holds the Pistons record for most points, assists and steals.
ADVERTISEMENT
Article continues below this ad
Coming to smaller men, there have been only 25 players who have played in the NBA with height under 5'9″. The shortest player to win a MVP in the league is Allen Iverson at 6ft tall. In addition, a stat proves that an American man between 6'6-6'8 has a 0.007% chance to make it to the NBA, while anyone over 7ft has a 17% chance.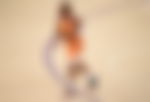 It is definitely difficult being small in the NBA. Isiah Thomas and Chris Paul are only two of few players two with their size who have excelled. It is exceptional what these two did, despite being shorter than most of the NA players.
ADVERTISEMENT
Article continues below this ad
WATCH THIS STORY- Memphis Grizzlies' Ja Morant Converts a Michael Jordan Style Layup