'Won't Play': Former Teammate of LeBron James Predicts an End of the Season for Anthony Davis
Published 06/03/2021, 6:00 AM EDT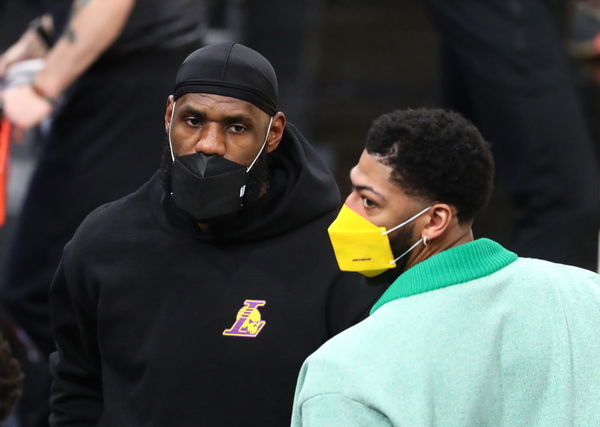 ---
---
LeBron James' Lakers are in poor shape with Anthony Davis struggling because of his groin injury. Just when AD had given them two back-to-back game-winning performances, this injury's arrival became a cause for the Lakers' potential departure. 
ADVERTISEMENT
Article continues below this ad
The injury list still has the star forward as a game-time decision, and there are chances he might show up. However, even if he does, it's unsure whether he would play restricted minutes or his role would change.
But in a hypothetical world, if the Lakers win this series, will The Brow be able to get hundred percent fit?
ADVERTISEMENT
Article continues below this ad
Chris Bosh has a bold prediction on Lakers' Anthony Davis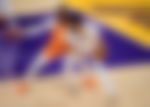 Recently, former 2x NBA Champion Chris Bosh sat down with Dan Patrick to discuss a variety of key details from his career. He talked about molding himself to cope up as a third option in Miami's Big Three and also discussed his injuries. 
The star remembered how he developed an abdominal strain in Game 1 of their Round 2 series against the Pacers in 2012. A dunk attempt from CB4 had resulted in an injury that kept him out of the series and for even more extended time.
As a result, he had played only 14/23 postseason games in that series. But in his absence, the Heat still had LeBron James and Dwyane Wade, who pushed the team so hard that Bosh could return, even if as a bench player.
However, discussing parallelly, Anthony Davis of the Lakers does not have that cushion to stay out and then later come back.
Counting the fact, the retired star detailed, "This is me when I tore my abductor muscle. It was on mother's day, game 1 of the second round. I tore, and I didn't come back until, the shortest I could rest was three weeks. And it hurt like hell, still coming back. So in AD's situation, I don't really see him being able to come back from that, you have to rest. He won't play until next season."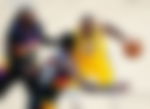 LeBron James must become LeGod James to help the Lakers
Anthony Davis is integral to how King James spreads his game across the floor. The Akron Hammer is blessed with great vision, high IQ, accurate passing, and sprinting energy, but he requires pieces around him to support plays.
ADVERTISEMENT
Article continues below this ad
The 36-YO is able to find those open looks more easily when AD is around, engaging two defenders and setting the space. In his absence, Marc Gasol has not been able to do that job, and Montrezl Harrell is yet to win coach Vogel's confidence.
So even if AD comes back for Game 6 and a potential Game 7, what are the odds he can function at his 100%? Although Bron had earlier said how perfectly healthy might also mean 99.99% fine, the percentage for AD seems lesser than that.
Is Chris Bosh making complete sense here? Help us know in the comments.
ADVERTISEMENT
Article continues below this ad
Watch this story – Moments When LeBron James' Legacy Was on the Line and He Made a Comeback