'Work is Not Done': Reggie Miller Issues Critical Message to Steph Curry as Warriors Guard Creates Landmark
Published 01/24/2021, 10:08 AM EST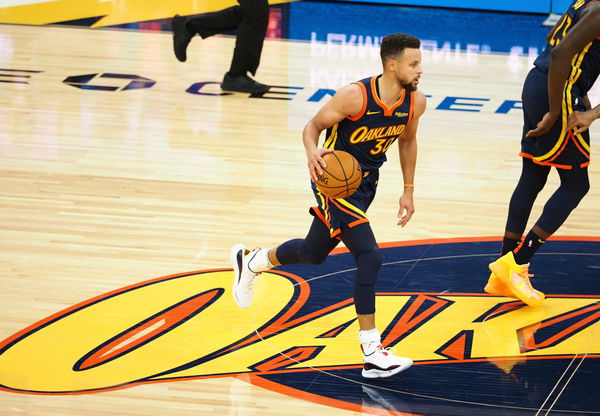 ---
---
Steph Curry made an elegant catch-and-shoot three-pointer that took him past Hall of Famer Reggie Miller on the NBA's all-time three-pointers list. As Curry was celebrating his achievement post-game, Miller crashed the virtual party and rendered his compliments to the Warriors' superstar. 
ADVERTISEMENT
Article continues below this ad
Steph Curry is an athlete who can break records one after the other. He did just that when the Golden State Warriors took on the Utah Jazz on Sunday. Curry is now the second on the all-time three's made list, and there's just one man ahead of him.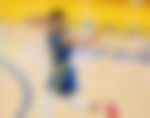 What Reggie Miller told Steph Curry in the post-game press conference
ADVERTISEMENT
Article continues below this ad
Would Reggie Miller be fuming that Steph Curry surpassed him on an elite list? Not at all! In fact, the Indiana Pacers legend crashed Steph's post-game presser to validate just how good the point guard has been over the years. 
"Oh! What up Reg," Curry exclaimed as Miller joined via Zoom. The five-time All-Star's son accompanied him for the call, and the little one expressed how awe-struck he gets when watching Curry play! 
"Congratulations. This is an unbelievable achievement. But the work is not done. I know you are chasing Ray, but you are an inspiration to so many little ones, like mine," Miller told Curry. 
Furthermore, Reggie Miller pointed out the excellent work ethic of Steph Curry, which has allowed him to attain such greatness. 
"I'm just so proud of all the work because I know what goes into that. I know the countless hours when it's easy to go hang with your boys, hit the clubs, sleep, do other things, but you're in the lab getting your work done," Miller added. 
Curry reciprocated the love that he received
Reggie Miller is extremely happy that Curry is now just one spot behind on becoming the leader on the all-time three-pointers list. "There are sacrifices that come with that and the blend that you have with your family and basketball and Dub Nation. The Millers are very proud of you," Miller expressed. 
The Hall of Famer's comments was indeed overwhelming for Curry, who took inspiration from him growing up. Miller reached the landmark of 2560 three-pointers in 1,388 regular-season games, while it took Curry just 715 games to overtake the former Pacers guard.
"To try and live out that competitive juice, the work that goes in, the appreciation of every game I get to play, to shoot the ball at this level, to follow in your footsteps in that regard means a lot," Curry said. "So I appreciate the support you and Ray, to have two guys reach back and encourage me like you all have means a lot. So I'll pass that torch on as well."
ADVERTISEMENT
Article continues below this ad
"You are an inspiration to so many little ones like mine."

Reggie Miller surprised Steph during his postgame press conference to congratulate him on a historic achievement. 💙 pic.twitter.com/qtXXXu17qT

— Golden State Warriors (@warriors) January 24, 2021
Now that Steph Curry is second on the all-time list, his next target is now Ray Allen. The two-time NBA champion made 2973 three-pointers in his career, but the Warriors star will undoubtedly reach the top and beat Allen before he retires! 
ADVERTISEMENT
Article continues below this ad