'Working His A– Off': Warriors' Steph Curry Discusses Klay Thompson Idiosyncrasies and His Comeback
Published 04/16/2021, 10:15 PM EDT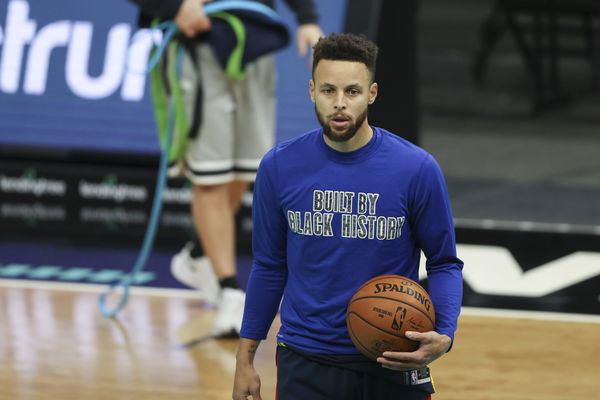 ---
---
It has been close to 700 days since Klay Thompson has been sitting out because of his back-to-back Achilles injuries. However, being a gladiator-like fighter, his itch for making a return is only increasing with the passage of time. Refreshingly, the said itch is mutual in Warriors' Steph Curry who wants his go-to guy back more than anyone else.
ADVERTISEMENT
Article continues below this ad
Without Klay, Steph has taken a lot on his shoulders, and that is resulting in more 30-point games from him this season. He is breaking records every other night and is keeping the team hanging by a thread to make it into the postseason. But what are his thoughts on Klay's much-awaited return?
Steph Curry making a case for Klay Thompson
ADVERTISEMENT
Article continues below this ad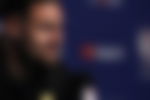 In a recent interview with ESPN's Rachel Nichols, Steph Curry talked about his recent achievements, Kobe Bryant, and the upcoming game against the Celtics. The 33-YO also discussed the sailor-like attire of Klay Thompson and why it makes sense for the injured player. 
The baby faced assassin detailed, "Well first, when I saw him in the locker room, he was so excited that I recognized he was going for a certain theme and that I appreciated his effort like that meant so much to him. I was like, Yes! I know he's working his a** off to get back on the court as soon as possible and as strong and as much as like himself as he can. So, anything that can keep him positive and locked in. That's what it's about right there."
Klay's love for staying outdoors and trying boating among other activities comes visible on his social media handles. Enduring back-to-back career-threatening injuries is not a simple task, and it makes all the sense when Klay does what he likes to keep himself motivated.
What's next for the Warriors from here?
ADVERTISEMENT
Article continues below this ad
Fortunately for GSW, they've won the last five of their six games, losing a very close battle against the Wizards. As of now, they are a 50% win-rate team and still far from assuming a playoff berth.
However, their goal of breaking into the Top Six is still a possible outcome if they continue to dominate the floor as they've done this past week. 
As Andrew Wiggins continues with his consistent scoring and Jordan Poole stretches to make a contribution from the bench, the Warriors can bag more wins. They'll require Kelly Oubre to come back stronger from his injury and a new starter in Kent Bazemore to step up his game if they are to challenge the likes of Grizzlies and Mavericks. 
ADVERTISEMENT
Article continues below this ad
Do you think the Warriors can make it into the playoffs without Klay Thompson or a replacement for Kevin Durant? Help us know your views in the comments.