'Works his A** Off' – Zach Lavine Compares Patrick Williams to Kawhi Leonard
Published 03/07/2021, 5:30 AM EST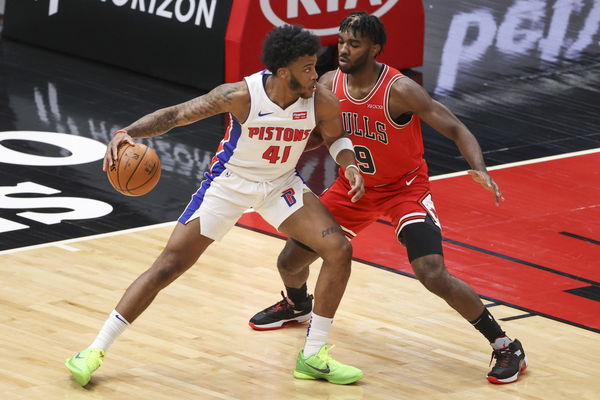 ---
---
Zach LaVine has been having the best season of his career so far. The former NBA Slam-Dunk champion became an All-Star for the first time in his career and has been a standout for the Chicago Bulls. LaVine has been one of the most interesting stories to come through this season.
ADVERTISEMENT
Article continues below this ad
The All-Star had high praise for certain teammates in an interview ahead of his All-Star game appearance.
LaVine shares high praise for teammates
ADVERTISEMENT
Article continues below this ad
Bull's Zach LaVine spoke to Matt Barnes and Stephen Jackson in their 'All The Smoke' podcast. When asked about how he felt about the progression of teammates Patrick Williams and Coby White, LaVine had high praise for them both. He compared Patrick Williams to Kawhi Leonard. He also had kind words for Coby White, noting how hard he works on and off the court.
"Those are my dogs, man. Obviously, you go through ups and downs your first couple of years, and I was experiencing the same thing. Those dudes are workers. Pat is going to be a monster in the league. Gives you those little 'Kawhi Vibes' because he's got those big hands, doesn't have a lot of emotion on the court. Coby is the same way, he works his a** off. If he has a bad game he comes in the next day locked and ready to go. Those dudes are confident, they don't back down."
Zach LaVine has had a long journey
ADVERTISEMENT
Article continues below this ad
Coming from a player like LaVine, these words could have a serious impact on the team. Getting such great encouragement from your franchise star and leader is never a small moment. And if Williams and White look back at LaVine's career, they will understand why he has the authority to evaluate their rise. LaVine himself has had a long journey to NBA stardom.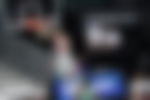 LaVine was initially playing for the Minnesota Timberwolves but was sent to the Chicago Bulls with others in exchange for Jimmy Butler. Since then, LaVine continued to work hard and improve, and now finally, he became an All-Star this season.
ADVERTISEMENT
Article continues below this ad
Will Zach LaVine have a good showing in the All-Star game tomorrow? He will be looking to be one of the young stars that puts in a standout performance, and possibly even become a contender for All-Star game MVP tomorrow night. But he also has the chance to walk away with the three-point contest championship but has a tough line-up ahead of him.