World's Third Richest Man Jeff Bezos, Who Shares $80 Million Investment With Drake, Could Also Become Part of LeBron James' Next NBA Goal. But Should He?
Published 08/29/2022, 9:30 PM EDT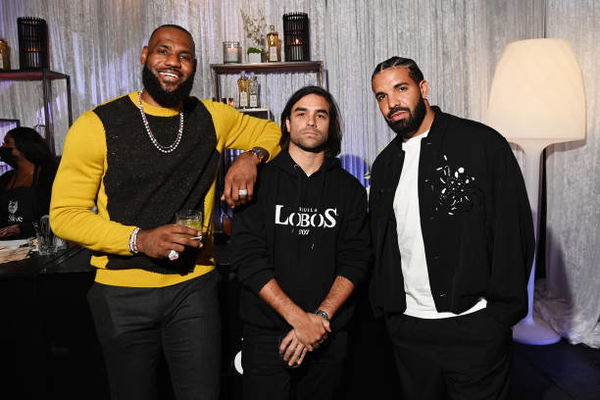 NBA superstar LeBron James has multiple times admitted his desire to own an NBA franchise. The former MVP is already a minority owner of the soccer club Liverpool in the Premier League in the United Kingdom. Recently, he expressed his desire to own an NBA franchise in Las Vegas. James has now become the first active NBA player to be a billionaire. As per reports, the Los Angeles Lakers star is worth $1.2 Billion. However, that might not be enough to own a franchise in the league.
The 4-time NBA champion always has the option to partner up with someone to buy a club he very much desires. Amazon founder, billionaire entrepreneur, and investor Jeff Bezos could very much help if he wanted. Bezos has officially stepped down as the company's chief executive, handing that role over to Andy Jassy, in order to focus on "new products and early initiatives".
ADVERTISEMENT
Article continues below this ad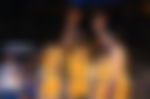 As per Forbes, Bezos is the third richest man in the world with a net worth of over $156 Billion. Only behind Elon Musk and Bernard Arnault & family who are in the first and second spot, respectively.
LeBron James and Jeff Bezos
Jeff Bezos has stepped down from the CEO role to concentrate on some personal projects and other ventures. And a basketball franchise might just interest him. Interestingly, he has already invested in a basketball league last year. Bezos and superstar Drake has partnered for a sports startup of a teen basketball league called Overtime Elite.
It offers prospects who leave high school and forfeit their NCAA eligibility a six-figure contract plus bonuses. After the league's inaugural season's success, the league officials have decided to continue. Interestingly, Bezos and Drake were joined by more than 25 current and former NBA players.
ADVERTISEMENT
Article continues below this ad
NBA commissioner Adam Silver has hinted at a possible expansion sooner than later. Once the league expands, Bezos owning one of the new teams would make sense, no matter the location. And if there is anyone better to show him the ropes of the league, it is LeBron James. The Lakers superstar has been in the league for so many years now. And knows the league in and out. Also, James could bring in valuable contacts from his time in the NBA.
WATCH THIS STORY – 3 Times Stephen Curry lost his cool on the court
ADVERTISEMENT
Article continues below this ad
James' investment in the English soccer club, Liverpool, has been very profitable. He bought 2% of Liverpool with his business partner Maverick Carter for $6.5M in April 2011. And the club has had huge success after the appointment of head coach Jürgen Klopp. They lifted the Champions league in 2019 and their maiden Premier League trophy in 2020.
So if LeBron James and Jeff Bezos could team up to be owners of an NBA franchise, they could dominate. However, it has to be considered that NBA legend Michael Jordan has tasted little success so far as an owner.