'Worst Doctors': Charles Barkley Slams Lakers' Medical Staff After Anthony Davis' Fiasco During Playoffs
Published 06/06/2021, 12:29 PM EDT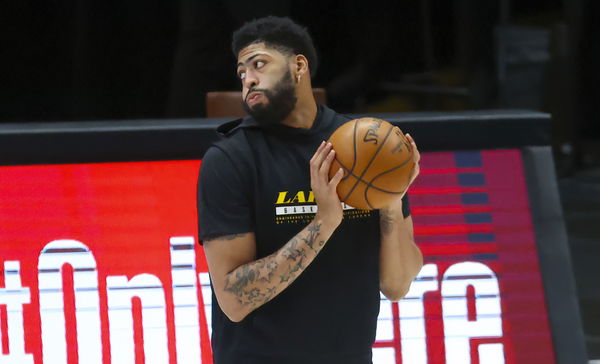 ---
---
The NBA playoffs are in full flow right now, and this year's post season has had its fair share of surprises already. While the Lakers were the defending champions, they have crashed out of the playoffs in the very first round.
After dropping game 1, the champions made a resounding comeback in the next two games, leading the series 2-1. But in game 4, Davis suffered from a groin injury which flipped the series. With AD out, the Suns completely dominated game 5.
Down 3-2, the Lakers were on the brink of elimination. Game 6 was certainly a must-win for the Lakers if they wanted to stay alive in the post-season. In a last-ditch attempt, the champions' medical staff allowed Davis to start game 6.
AD certainly was in discomfort, and was clearly struggling. After six minutes on the court, the 8-time All-Star couldn't continue and left the floor. Without Davis, LeBron James and the Lakers ultimately lost the game and crashed out of the playoffs in six games.
Charles Barkley questions Lakers' medical staff
Charles Barkley was certainly not the biggest fan of how the team handled AD's injury, especially knowing he was nowhere near in condition to start. In a recent podcast, Barkley criticized the doctors in Lakers' medical staff.
"If they saw him warm up and cleared him to warm up, I mean start that game, they got the worst doctors in the world out there. They got a bunch of Dr Kervokians out there he should have never been in the game."
The Hall of Famer also clarified why he called the 28-year-old as 'Streetclothes Davis.' "Listen I'm a big Anthony Davis fan always have been and will be… We're gonna make fun of people on TNT, I mean that's just the way this thing is. I hope he's not offended uh but you know what I'm hoping this is a wake-up call for him."
The Hall of Famer also questioned why Davis has had a difficult injury history. "He got to get the right trainer. I have been a great NBA player. From 22 to 32 you should be like bulletproof like nothing can hurt you.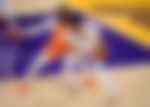 You don't start having injuries until you get older and the wear and tear starts taking its toll, but he's been like he's never been healthy, so that tells me number one he's not working on his body."
Multiple factors certainly played their part in Davis' and Lakers' collapse this season. Be it the short off-season, or the big-man rushing his return, the champions were simply not the same.
Given how their season ended, the Lakers will be determined to make a comeback and make use of their lengthy off-season. Can AD and Bron lead the Lakers to another championship?