"Worst Fanbase of All Time": Warriors Fans Spoil Stephen Curry's Party As They Violate Charles Barkley's Personal Space
Published 05/27/2022, 8:30 AM EDT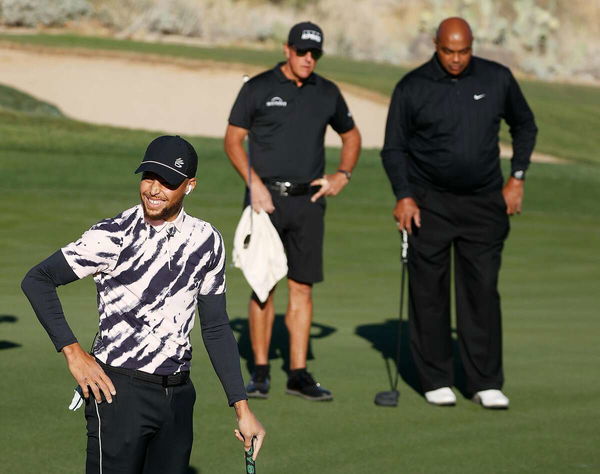 Stephen Curry and the Golden State Warriors are back in the Finals after a gap of 2 years. They sealed the deal at home against the Dallas Mavericks. But the fans spoiled the party as they threw items at Charles Barkley and they violated his personal space.
Chuck has been going at the Warriors fans since this series started and he has been greeted with 'You su*k' chants multiple times. They were not happy with him picking against them. But this time they went a step too far, as they threw a shirt at him. They also threw paper balls and some liquid as well. And Chuck was not happy as he took his mug to respond.
ADVERTISEMENT
Article continues below this ad
Only after Ernie Johnson and Kenny Smith calmed him down and asked him to sit down, he did do. This was extremely disrespectful by the fans.
Warriors fans get trolled for heckling Charles Barkley and spoiling Stephen Curry and the team's victory
The NBA Fans did not take too kindly to the Warriors fans' actions. They called them out for being spoiled and having no respect for others. Here are the best reactions.
Worst fan base of all time they don't deserve anything

— ً (@TrolledByHarden) May 27, 2022
Warriors Mickey Mouse run to the Finals:

– Nuggets without Murray and MPJ 🔥
– Grizzlies with refs help + injured Ja 🥶
– Mavs without Hardaway 😈

"Warriors are for real" 🤣🤣🤣

— MONK FANATIC (@therealselena23) May 27, 2022
As a warriors fan, this ain't cool

— Leonardo (@Leon86788189) May 27, 2022
Top 3 worst fanbase in basketball

— . (@Hargoat13) May 27, 2022
2015: Kyrie and Love injured
2016: Biggest choke in NBA history
2017: KD
2018: KD
2019: Lost to Raptors
2020: Missed playoffs
2021: Missed playoffs
2022: Dodged Lakers, Clippers and healthy Nuggets and Grizzlies

"Dynasty"

😂😂😂

— Navy (@Gmen_Navy_) May 27, 2022
Not cool. Even if Chuck trolls, shouldn't be throwing stuff at a people. Guy is an entertainer now.

— broken typewriter (@brokentypewtr) May 27, 2022
If it was 25 years ago, Chuck would've launched that mug 😂😂😂

— Brock Bennett (@BBennett1992) May 27, 2022
I'm not about that. Signs poking fun, that's within good sport. Throwing things and acting in that kind of way brings down the class of the entire fan base. Bad look

— Caleb Johnson (@CalebJ208) May 27, 2022
Stay classy Warrior fans. Don't know how to act.

— Maverick (@truetothesoul) May 27, 2022
The Warriors advance to their 6th Finals appearance in 8 years
ADVERTISEMENT
Article continues below this ad
When Kevin Durant left the Warriors in 2018, a lot of people said that the dynasty was over. A horrible season in 2019, with Stephen Curry and Klay Thompson out, helped that cause. And last year, despite Curry having a historic year, they failed to make the playoffs. But this year was entirely different.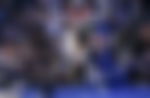 The Warriors were outstanding from the start and they showed that they were back. And this was without Klay. Their role players had taken a step up and Curry was back to his best. They did go through a rough couple of months after the new year, but they got issues sorted out before the postseason.
ADVERTISEMENT
Article continues below this ad
WATCH THIS STORY: Does Klay Thompson have a girlfriend? 
And in the playoffs, they seemed to take it to the next level. They dispatched the Nuggets with ease, but the Grizzlies pushed them to their limits. But they outclassed the Mavs in this series. On both sides of the floor, they were excellent and thoroughly deserve to be in the Finals. They will now await the winner of Boston and Miami to fight for their 4th title in 8 years.
Edited By: Arunaditya Aima