'Worst is Behind You': Former NBA Champion Reveals How Kobe Bryant Texted Him and Left Him Clueless
Published 04/24/2021, 1:30 AM EDT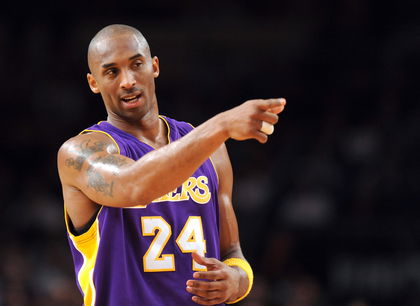 ---
---
Lakers' Kobe Bryant was naturally attracted to challenges, and he would search for them just to keep himself pumped up. In fact, he held massive respect for rivals who impressed him on the court with their play. 
ADVERTISEMENT
Article continues below this ad
Remember how almost every NBA player lined up to wish for Jamal Murray's quick recovery when he recently injured himself? Kobe Bryant would do this often and under the spotlight when he'd go to lengths and let his competitors know he cares for them during tough times. Such was the character of the late legend and ahead is a recent proof of it.
Mario Chalmers remembered the day Kobe Bryant challenged him
ADVERTISEMENT
Article continues below this ad
People compared the Black Mamba with Michael Jordan for an understandable reason. Firstly, Kobe Bryant's hardcore leadership style matched that of Air Jordan's demanding personality. Secondly, the 5-time NBA Champion also had a habit of picking battles out of his competitive drive.
In a recent interview, the 34-YO retired NBA player remembered one time when the legendary Kobe targeted him. He reminisced, "My only conversation with Kobe was, 'I'm about to lock you up', he told me that when we played them. In the game I hit ten threes we played the dude, a week or two later, he was like, 'oh now I gotta go out there and hit 11.' I'm like, this is Kobe talking to me like anybody else, I'm like [happily surprised], okay!" 
Mario joined the Heat back in 2008, two years prior to LeBron James' entry and two years after Dwyane Wade won them their maiden title. He played seven complete seasons for the Heat and averaged 8.9 points, 2.4 rebs, 3.8 assists & 1.5 steals at 36.2% shooting from the perimeter. Head-to-head against the Black Mamba, the Heat were 12-3 during the time the Heat had Mario were on the roster.
Read Also – 'Pick Up the Phone': Knicks' Julius Randle Remembers Kobe Bryant in an Emotional Admission
When Lakers' Black Mamba surprised Heat's Super Mario with a text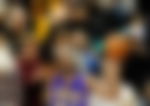 In a game against the Celtics in 2016, Mario (by then a Grizzlies player), ruptured his Achilles. The Memphis-based franchise had waived him off in an immediate response to the injury. It was a season-ending injury that would later stop the star point guard from playing the 2016-17 season in its entirety. In one such terrible condition, Kobe's text came as a relieving yet surprising thing for the then 29-YO.
ADVERTISEMENT
Article continues below this ad
The star, who did not even have Kobe's number saved on his phone, remembered, "He just texted me, he said, 'the worst is behind you and the best is coming'… Just to say like, you went through the worst part of Achilles tear like you tore, now it's just time to focus on getting better and keeping your spirits high. But like when he said this, I was like, who is this? I typed, who's this? He said, 'Bean'. I didn't know nobody named Bean. I'm looking, it's a Cali number. I'm like I know this, like Kobe Bryant texted my phone. Immediately I hit DWade, I'm like hey man, Kobe? He said, 'Yeah I told Kobe to reach out to you just to…', he said Kobe reached out to me, asked me for your number so he wanted to highlight."
Kobe had once joked on a television show that his middle name 'Bean' came from his parents smoking something illegal. Well, Mario was clueless, but the surprise certainly helped him get over the injury and play one last
ADVERTISEMENT
Article continues below this ad