'Would Average 16 Points Per Game': Legendary Head Coach Deemed Michael Jordan 'An Ordinary Player'
Published 01/20/2021, 11:52 AM EST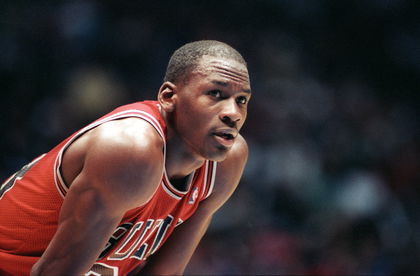 ---
---
Michael Jordan is regarded as the best basketball player ever, but not many would agree with the statement. Besides fans who don't root for Jordan, some people who follow European Basketball would strongly disagree with crowning Jordan as the undisputed goat. 
ADVERTISEMENT
Article continues below this ad
The NBA has seen several European players come to America and try their luck in the league, and vice-versa. Michael Jordan has never played in any European League, and a legendary coach thinks he could've excelled if he did. 
Former EuroLeague winning coach despises the NBA and its GOAT
ADVERTISEMENT
Article continues below this ad
Spanish news agency 'AS' recently published a piece that contains the views of Bozidar Maljkovic on Michael Jordan. Now many NBA fans might not even know who Maljkovic is and would ask why his opinion matters. 
Maljkovic is a legend in the European basketball community, and he coached for 42 years before stepping away. The Serbian international is reported to be heavily against the NBA and one of its best players ever in Michael Jordan. 
AS reported one of Maljkovic's quotes in which he had said: "any ACB Cup final is better than an NBA game" (Quotes translated from Spanish via Google).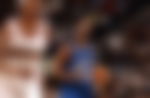 Maljkovic, who is the current President of the Olympic Committee of Serbia, has also coached former NBA player John Salley when the latter played for Greek team Panathinaikos in a brief stint. 
What's more interesting is that Salley joined Panathinaikos right after winning the 1996 NBA championship with the Chicago Bulls. He was teammates with MJ and flew to Greece right after parting ways with the Bulls. 
However, Salley's time with Panathinaikos only lasted for a few months. It ended prematurely, as couldn't get into the right terms with head coach Bozidar Maljkovic. The NBA player then pulled the curtain on his European career as he just couldn't fit in.
Maljkovic made humiliating remarks on Michael Jordan
Michael Jordan holds a reputation as the NBA's best scorer, ever. Jordan won ten scoring titles in the league and averaged a career-high 37.1 PPG during the 1986-87 season. He did this in a physical league against adults who played to win. 
ADVERTISEMENT
Article continues below this ad
So it just makes sense if one assumes that he could've done the same in European Basketball as well. But Maljkovic strongly denies any such assumption. As per John Salley, the former head coach called Michael Jordan "an ordinary player" for some reason.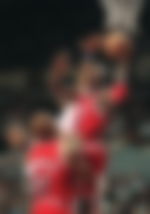 Maljkovic made further remarks on 'His Airness' and apparently said that "in Europe, he would average 16 points per game".
ADVERTISEMENT
Article continues below this ad
This might sound like blasphemy to NBA fans and Jordan fanatics, but that's just what Maljkovic thinks of Michael Jordan. It is just hard to wonder what made him develop a grudge against the six-time NBA champion.