'Would Be Crazy' – Zach LaVine Reflects on Michael Jordan and Chicago Bulls Dynasty
Published 03/09/2021, 3:30 PM EST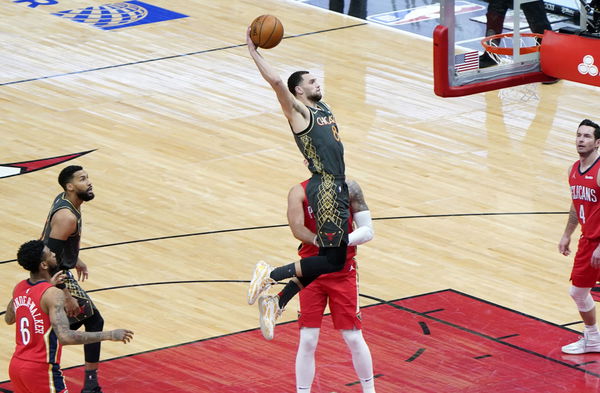 ---
---
Zach LaVine is one of the brightest stars in the NBA today. The former slam dunk champion has been playing at a fantastic level. This season, LaVine was named an All-Star for the first time in his NBA career. And while the Chicago Bulls have been struggling this season, LaVine has been a shining star. But he still remembers the Bulls legends that paved the way for him.
ADVERTISEMENT
Article continues below this ad
Zach LaVine reacts to Michael Jordan and 'The Last Dance'
Zach LaVine spoke to Matt Barnes and Stephen Jackson recently. When asked about Michael Jordan and the Last Dance documentary, LaVine gave his two cents. As a Bulls player himself, he had a similar outlook watching the documentary last spring. He noted how revealing the in-depth, behind the scenes look at Jordan and the team was for him.
ADVERTISEMENT
Article continues below this ad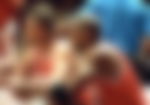 "Obviously I was a huge Michael Jordan fan and I think all of us were. Just seeing how he interacted with his teammates and how he moved and how his mind worked. You can watch all the stats you want to and all the highlights, but seeing dudes in practice or in up-close interviews is different." 
LaVine shocked by Bulls' popularity
LaVine was taken aback by what he saw during the documentary, especially to see the inner workings of a player like Michael Jordan. He further noted that he couldn't believe how popular they were in the 90s. LaVine believes that the Bulls' stars would be even bigger mega-stars today if they played in social-media era of today's NBA.
ADVERTISEMENT
Article continues below this ad
"I thought it was eye opening. To be honest, it is crazy that they were still that popular and famous. They and Dennis Rodman, if they were in the social media era, oh my gosh, it would be crazy. They were stars, but just imagine now. It would be ridiculous."
ADVERTISEMENT
Article continues below this ad
Can Zach LaVine be the new saviour for the Chicago Bulls? He has been the first major star with solid numbers for the Chicago Bulls, since the days of Derrick Rose, Jimmy Butler, and an aging Dwyane Wade. But the franchise will have to work toward building a solid team around him in order to capitalize on his solid window. But the future looks bright for Zach LaVine and his remaining time with the Chicago Bulls.