'Would Have Made the Team': LeBron James Reveals He Was Very Close to Joining an NFL Team
Published 02/15/2021, 11:11 PM EST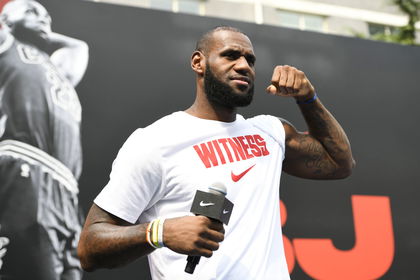 ---
---
One thing leads to the other, and LeBron James' successful NBA career was almost about to lead to an NFL career. It is unimaginable to think of King James running with a prolate spheroid as opposed to a Basketball but it was close to taking shape.
ADVERTISEMENT
Article continues below this ad
The NBA world has already seen Michael Jordan's 1994 detour when he played 127 games for the Birmingham Barons. Had Bron joined the NFL even for a brief time, the GOAT conversation would've then drawn another parallel between the two legends. But how is the NFL suddenly the part of the conversation?
LeBron James was very close to becoming an NFL player
ADVERTISEMENT
Article continues below this ad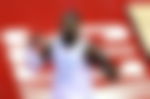 King James is a 6'9" athlete carrying a bulky yet chiseled 250 lbs mass that has enough capability to sprint like a Bull. He is known for his freaky fitness regime, and that exercising can compare with any sport training out there. 
Back in 2011, during the NBA lockout, LeBron James had two big NFL offers in his kitty. He could've joined either of the Dallas Cowboys or the Seattle Seahawks. In a recent interview with The Athletic, the 36-YO NBA star revealed, "I would have tried out, but I would have made the team. One thing about it, I don't mind working for something, so if I would have had to try out for the Cowboys or the Seahawks, or if I'd have stayed home and went back home to Cleveland, I'd have tried (out), but I would have made the team. I just know what I'm capable of doing on the football field. Especially at that age."
Those words speak of impeccable confidence, and it was just a matter of his interest that the world would've seen a multi-sport legend. 
What made Bron a prospect for such big teams?
In his school days, this boy from Akron was a wide receiver at St. Vincent-St. Mary High School. He had offers coming from several established universities like Ohio State, Notre Dame, South Carolina, etc to play for them. The present-day Jacksonville Jaguars coach Urban Meyer was the wide receiver coach at the esteemed Notre Dame back then, and he knew James had the capability.
ADVERTISEMENT
Article continues below this ad
Also, during the NBA lockout that lasted 161 days, Bron (Miami Heat) had just taken a 2-4 NBA Finals loss against Dirk Nowitzki's Mavericks. He was a fuming 26-YO who was yet to win his first NBA ring. Plus, he was teamed with Dwyane Wade and Chris Bosh in a squad that was most likely to win the championship next summer. Perhaps that is why Bron stuck with the NBA and kept himself from the lure. 
Even today, he keeps reflecting on his love for the NFL by praising the likes of Tom Brady and how he is a fan of the Super Bowl. 
Read Also – 'We Can Still Dominate Our Sport': LeBron James Draws Parallel Between Him and Tom Brady
ADVERTISEMENT
Article continues below this ad
If in a video game, you have the power to play LeBron in any sport of your choice, what would that be? Basketball, Football, Boxing, or anything else? Help us know in the comments.