"Would You Trade Evan Mobley for LeBron James?": Fans Mark NBA Insider's Answer as "Awful Trade"
Published 01/16/2023, 2:53 PM EST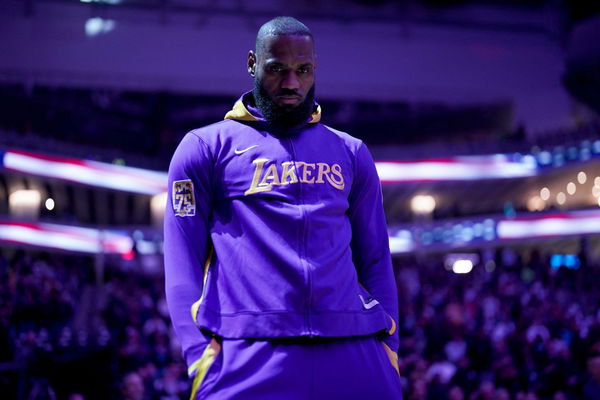 Not long ago, LeBron James was the savior who brought forth glory in 2016 for the Cleveland Cavaliers. However, fast forward five seasons and an impressive rebuild later, Cavaliers fans are not keen on the return of the King if it would cost them their future. How times have changed! Likewise, an NBA insider's recent proposition for Cavs fans to uphold the status quo in Cleveland was met with major pushback.
The NBA insider, who recently appeared on a local show in Cleveland, suggested an exciting trade between the Cavaliers and the Los Angeles Lakers involving King James and the young forward Evan Mobley. However, his 'exciting' trade wasn't well received by fans. Moreover, some fans outright dismissed the trade and vehemently expressed their disapproval.
Cavs fans vehemently dismiss Evan Mobley-LeBron James trade proposal
ADVERTISEMENT
Article continues below this ad
Joe Vardon, an NBA insider from the Athletic, recently appeared on the local Ultimate Cleveland Sports Show. While on the show, among other things, when asked if he would trade Evan Mobley for LeBron James straight up, Vardon replied affirmatively. He also built a compelling argument around his take and said, "I think I would, Having lived the championship year that we lived and then in 2019, I covered the [Toronto] Raptors run through the Finals, and so I've become a firm believer in if you have a shot, take it. So, I would rather win one more now and walk away from whatever Evan Mobley gives you."
Vardon proposed the trade on the back of the King's ability to positively contribute to a championship team, being more valuable than whatever potential Evan Mobley had in the future. The NBA insider remained firm in his 'win now' choice of trading Mobley for the 4x Champion.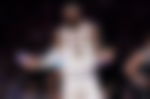 However, the Cavs fans weren't keen on pulling the trigger on the trade involving the 21-year-old. In fact, fans vehemently opposed the idea on social media. 
Here are some fan reactions on Twitter: 
That's an awful trade for the Cavs ngl

— TJ Warren Fan Account (@iStealEBTCards) January 16, 2023
lmao. Mobley is probably in the top 5 most untouchable players in the league; but sure. Let's trade him for a guy who's left twice and crippled the franchise assets-wise.

— sh00n (@KATSENHAKER0N) January 16, 2023
Lol trade your future away for a player who's gonna leave in a couple years to play with his son. No thanks

— B Dawg (@brownsfandom) January 16, 2023
Evan Mobley for LeBron James, does it make sense?
ADVERTISEMENT
Article continues below this ad
Since onboarding Donovan Mitchell from the Utah Jazz and the rise of young guns like Darius Garland, Evan Mobley, and Jarret Allen, the Cavaliers have been on a roll this year. They currently sit at the fifth seed in the Eastern Conference with an impressive record of 27-17. Similarly, Mobley is having a breakout year averaging 14.4 points, 8.8 rebounds, and 2.7 assists.
In the other Conference, the Los Angeles Lakers are having yet another underwhelming season, being ranked as the 13th seed in the Western Conference with a record of 19-24. However, King James is having an All-time individual season, averaging 29.2 points, 8.4 rebounds, and 6.9 assists at 38.
Watch the Story – Shaquille O'Neal could buy LeBron James former team using $600 million net worth
ADVERTISEMENT
Article continues below this ad
Though James is a valuable asset in the turbulent market, he cannot be traded until Feb 14th, 2023. Moreover, the potential of Mobley cannot be ignored by the Cavs fans.