"Wrongfully Detained, It's Upsetting": Stephen Curry's Strong Brittney Griner Stance Followed Up by His Brother in Law
Published 10/27/2022, 4:30 PM EDT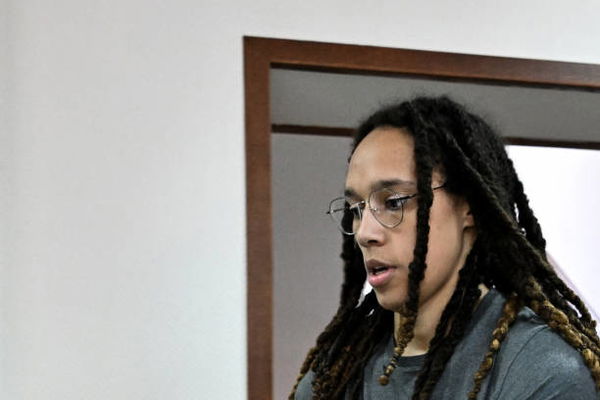 The Russian court has given its verdict on the Brittney Griner case. The WNBA star was arrested on February 17, 2022, after she was found to be in possession of hashish oil. Griner pleaded guilty to the charges, and she was sentenced to nine-year prison in August. The WNBA star appealed the court's decision, and a hearing was scheduled on October 25, 2022. Griner attended the hearing from her prison through video conference. However, her appeal was rejected despite her lawyers' attempts to urge the court to acquit her.
The only change that was made by the court was that each day Griner spent in pre-trial detention would be counted as 1.5 days. Therefore, Griner would be spending about eight years in prison instead of nine. The US government had earlier announced that Brittney Griner have been 'wrongfully detained' and that American officials would do everything in their power to bring Griner back home. Moreover, the US officials had earlier proposed to the Russian officials to swap inmates, which they have yet to respond to.
ADVERTISEMENT
Article continues below this ad
"President Biden has been very clear that Brittney should be released immediately," said National Security Adviser Jake Sullivan.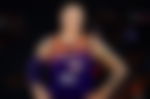 As the news of the Russian court rejecting the Phoenix Mercury star's appeal reached the basketball community, several NBA stars have expressed their thoughts on the 'unfair' decision.
NBA Stars upset by the Brittney Griner case outcome
The Phoenix Suns were all set to face the Golden State Warriors on the night of October 25. However, the news of Griner's hearing was enough to bring their spirits down. Upon knowing that Griner's appeal had been rejected, the Suns' forward player Mikal Bridges commented that it was a sad situation.
Bridges said, "We want her here, we want her back. Just praying for her and her family. I know it stinks but I just hope she comes home sooner than later."
ADVERTISEMENT
Article continues below this ad
Furthermore, the Suns' guard and Warriors superstar Stephen Curry's brother-in-law, Damion Lee, added, "It's crazy. You know it's sad, obviously. You don't want anyone to be in jail. Wrongfully detained, it's upsetting. So hopefully we can find a way to get her back here and get her back safe."
WATCH THIS STORY – Did WNBA Star Brittney Griner Date 7 Ft Lakers Center Anthony Davis?
ADVERTISEMENT
Article continues below this ad
On the NBA season 2022-23 opening night, Steph included Griner in his speech, reminding fans that it was Griner's 32nd birthday. After the team's ring ceremony, Curry raised awareness of Griner's 'wrongful incarceration' and expressed his hope that she would be bought back home soon.
Do you think the Russian government will accept the US officials' proposal for an inmate swap? Let us know your thoughts in the comments section below.
Edited By: Pritam Priyedarshi