'Wrote Letters to 14 of the Chicago Bulls Players': How Tim Grover Went From Training Housewives to Michael Jordan
Published 07/24/2021, 12:26 AM EDT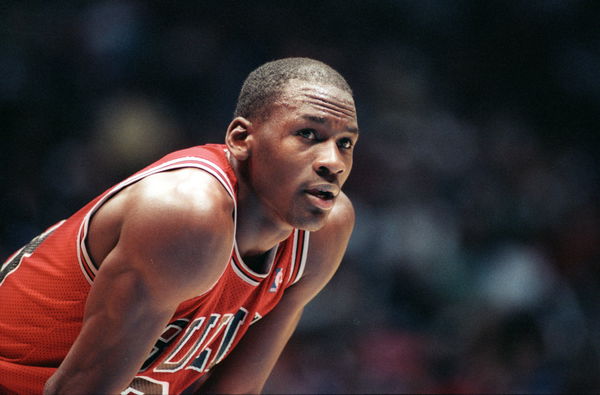 ---
---
No dream is unachievable if the dreamer has the willingness to go the distance. The world knows how stars aligned for Rich Paul & Maverick Carter that they started working with LeBron James and turned their fate. But few people outside the basketball-nerd community know how Michael Jordan transformed life and built career for an unknown physical trainer. 
ADVERTISEMENT
Article continues below this ad
Well, it is the story of Tim Grover who went from rags to riches all because of his belief in himself and MJ's touch of gold. But it was a two-way trade because if not for Tim, perhaps a young Michael would've struggled longer with injuries.
ADVERTISEMENT
Article continues below this ad
The universe introduced a relentless no-body to Bulls' Michael Jordan
In a recent interview, celebrity trainer Tim Grover sat down to discuss his early days and his first big gig. He reminisced the time when he tried his luck and reached out for a job that was too big for his credentials. Notably, the son to Indian immigrants grew up in Chicago, under immense pressure to become a doctor.
The author of multiple sports science books, Tim remembered how one thing led to the other when he expressed, "I said I'm gonna send out letters to all the other Bulls players… So I hand wrote letters to 14 of the Chicago Bulls players. The one person I did not write letter to was Michael Jordan. I never worked with a professional athlete, there's no way they're gonna let me work with him…"
Interestingly, Tim was working at a local gym, helping housewives reach their fitness goals when he applied for this job. As he further added, "So one letter was sitting open in a locker room. And Michael actually reached inside that locker and pulled out the letter and read it and gave it to the team physician & athletic trainer for the team at the time and said, 'Find out what this kid's about'."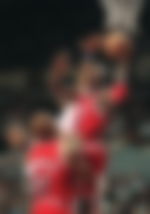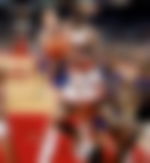 When Tim Grover impressed MJ with his domain expertise
Back in the '80s, the Bulls were struggling to cope up against Isiah Thomas's Pistons. Also, Michael Jordan was feeling the need to grow his physique in order to stand against the very physical Detroit roster. Hence, he decided to bring in a new physical trainer and that's where Tim's timing matched.
As the owner of Attack Athletics further revealed, "Three months went by and they were like, 'hey listen, we want you to go meet the client. So I took the address… I ring the doorbell… Michael Jordan ends up opening the door. Michael invited me in the house. Big mistake, I had converse shoes, so I had to take those off before I went into the house. So we go downstairs, talk for about 30-40 minutes. He was all about, 'I just want to get bigger & stronger… I wanna be more athletic, I wanna do things.'"
ADVERTISEMENT
Article continues below this ad
The young dreamer impressed MJ by pointing out the basic fundamentals that can help His Highness unlock true potential. That vision allowed Tim to work alongside Air Jordan for 15 years, later helping him land athletes like Charles Barkley, Kobe Bryant, and Dwyane Wade.
ADVERTISEMENT
Article continues below this ad
Are you feeling inspired after reading this tale of fortune? Help us know about it in the comments below.
Watch this story – Chicago Bulls' Michael Jordan and Other NBA Players Who Forced the League to Change Rules