'Year We Got Cheated'- Chris Webber Recalls Bitter Memories Of Losing 2002 Western Conference Finals To LA Lakers
Published 03/07/2021, 11:09 AM EST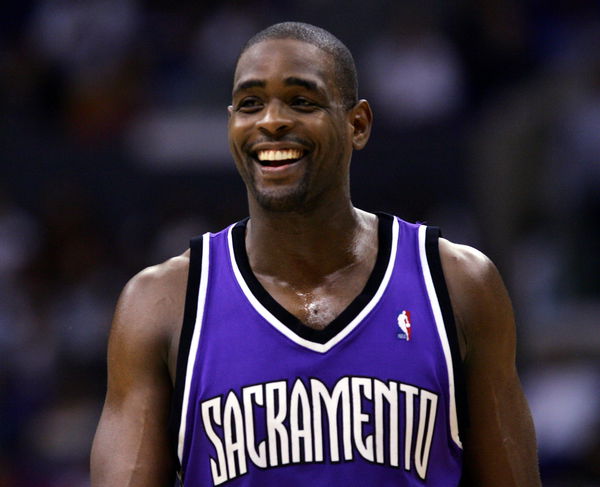 ---
---
The LA Lakers are a powerhouse, and everyone knows that. While they had their years of struggle from the tail-end of Kobe Bryant's career to the time LeBron James and Anthony Davis joined, this team has had a lot more winning seasons than losing ones. They are one of the biggest market teams in the NBA and have the most NBA Championships in history (17, tied with Boston Celtics).
ADVERTISEMENT
Article continues below this ad
However, many have wondered if LA has had help from referees and the general 'big-market bias'. In the 2003 Western Conference Finals between LA and the Sacramento Kings, a lot of those doubts saw affirmation. Chris Webber, star forward on that Kings team, spoke about how it felt to be robbed out of a Conference title in 2002.
ADVERTISEMENT
Article continues below this ad
"I think it's the, you know, I guess it's the Lakers. I don't know if that was 2002 or 03. That's the year we got cheated I think in Game 6… The year Robert Horry hit a crazy shot… It was that year. It was that year. You know, me and Kobe used to talk about it all the time. (…) That was the team. We should have won the championship, and we didn't because we didn't follow through after being disappointed in Game six."
Lakers vs Kings: What happened in 2003?
While the Lakers were a national powerhouse by 2002 and were on their way to a possible three-peat of titles, the Kings emerged as the most genuine contenders to beat them. They came tantalizingly close, taking a 3-2 lead in the series. In a story told by convicted crooked referee Tim Donaghy, it was confirmed that Game 6 of that series was fixed by the referees.
ADVERTISEMENT
Article continues below this ad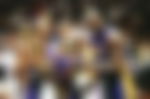 While the teams had no part in the fixing, it went ahead because of two referees. The referees were not named by Donaghy. Game 6 was officiated by Dick Bavetta, Ted Bernhardt, and Bob Delaney. Apparently, two of the referees recognized that it would be good for the NBA if the series went to seven games.
But to make sure that the seventh game happened, the referees went all-out. While the game was close in the fourth quarter, LA was given 27 foul shots in the final quarter. Meanwhile, the Kings saw most of their talented big-men on the bench, being called for questionable fouls on Shaquille O'Neal.
ADVERTISEMENT
Article continues below this ad
While Chris Webber played really well, this series will go down in infamy for what happened in game 6. The Lakers would go on to win the 2002 NBA Finals. Meanwhile, the Kings would never come that close to the NBA Finals again.