Years After Becoming a Police Officer, Shaquille O'Neal to Be Bestowed With Huge Honor on His Trip to Samoa
Published 12/24/2022, 4:30 PM EST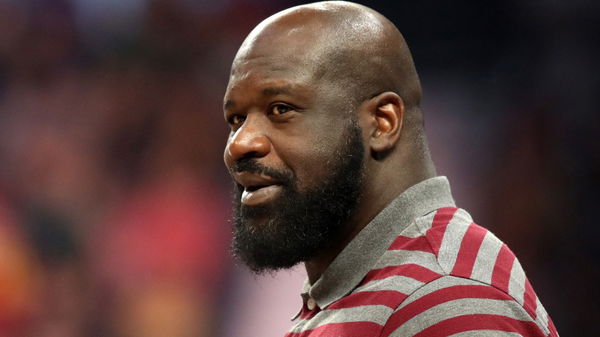 Shaquille O'Neal has achieved a wide array of milestones throughout his life, including his remarkable NBA feats, his lucrative steps in the business world, his immense success in the entertainment field, and his numerous charitable deeds. The multi-talented personality that Shaq possesses has impacted a lot of lives throughout his inspiring journey. Now, the Los Angeles Lakers legend is set to receive a huge honor during his trip to Samoa, years after becoming a police officer in the United States.
Shaq has admitted his love for law enforcement on many occasions. The four-time NBA champ was sworn in for Miami Beach during a private ceremony in 2005. The Big Diesel also became the auxiliary sheriff with Broward Sherrif's office in 2019. However, Shaquille O'Neal has now been chosen for an important position of responsibility in Samoa. He will be honored with the position during his trip to the island nation in May 2023.
Samoa honors Shaquille O'Neal with a massive title
ADVERTISEMENT
Article continues below this ad
Shaquille O'Neal will be traveling to Samoa with the mission of laying out a path for Somoan youngsters to play basketball and study in America, as per Tumanuvo Evile Falefatu, a representative of the Samoan Airport Authority. The Lakers legend would be bestowed with the Samoan chief title during his visit to support a local sports tournament. The matai (chief) title is a prestigious honor given to reputable leaders and decision-makers of the Samoan community. Moreover, the chief title is also bestowed upon people who have served the local community or the nation, including non-Samoans.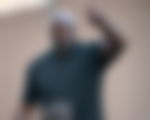 As per NZ Herald, "Speaking to Samoa's Eye Spy Radio station, Tumanuvao said the title would come from his own village, Leulumoega, and would be a token of the trip for the Samoa Games."
ADVERTISEMENT
Article continues below this ad
Meanwhile, photos of Shaquille O'Neal with traditional items reserved for the chief surfaced on Facebook. The items include a fue(fly whisk), ula fala necklace, and to'oto'o(staff). In addition, the Samoan representative also gave an insight into Shaq's plans for the trip.
Shaq plans to provide the Samoan youth with new opportunities 
Tumanuvao Evile Falefatu revealed that Shaq was happy about visiting Samoa despite his busy schedule. He suggested that the youth in Samoa was more into Rugby. However, the sport did not have as much big money-making potential as basketball. Moreover, Tumanuvao stated, "We are trying to create pathways for our boys and girls not only to play basketball, but to study in America." 
ADVERTISEMENT
Article continues below this ad
Watch This Story: Michael Jordan, Shaquille O'Neal, LeBron James, and Other NBA Stars who Have Made Dazzling Hollywood Appearances
Shaquille O'Neal continues to provide a helping hand to people in need. The NBA Hall of Famer has decided to impact the lives of the people of Samoa. In response, the Samoans have decided to acknowledge Shaq with the chief's title.
Edited By: Satagni Sikder