Years Before HIV Jolt, Horrific Accident Led to Magic Johnson's Meteoric Rise After Close Friend's Demise
Published 01/24/2023, 2:10 PM EST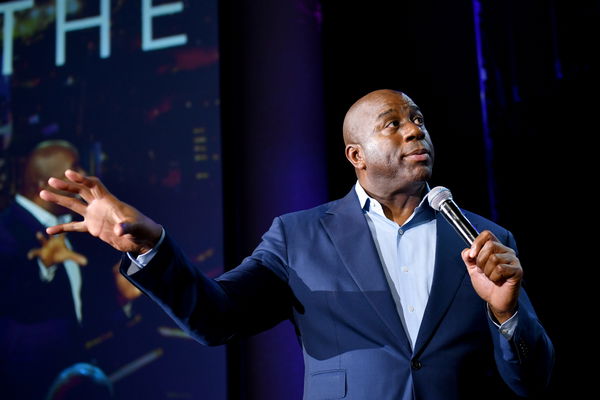 Los Angeles Lakers legend Magic Johnson's wide bright smile is the first thing that everyone notices. The former NBA champion is as humble as one could find and he is just about all-around positivity. However, an incident with Johnson's close friend once wiped that smile off. Magic was already a sensation while he was in high school and he had a good relationship with his peers. His good friend, Reggie Chastaine, was more than a teammate and Chaistaine's loss hit Johnson hard.
This happened during the summer before his senior year. Chastaine met with a horrific auto accident that cost him his life, and from there on, there was no stopping Magic.
Magic Johnson leveled up after a personal tragedy
ADVERTISEMENT
Article continues below this ad
Personal losses are tough for anyone, especially for a youngster who is still in high school. Although he was one of the hottest basketball prospects in the country, Magic Johnson was like any other kid.
His friend's loss really affected him but he never let it affect his game on the court. The team dedicated the season to Reggie Chastaine and they vowed to win the state title. Safe to say, they kept their promise.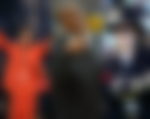 The team won the state title convincingly with Johnson putting in insane numbers. The former MVP helped his team win the final round scoring 34 points and a whopping 14 rebounds. Thanks to such phenomenal performances, Johnson was touted to be the next big thing from a young age. 
How good was Johnson before the NBA?
After a successful time playing for Everett High School, Johnson joined Michigan State University. He represented the college basketball team from 1977-79 and slowly became a household name.
ADVERTISEMENT
Article continues below this ad
The 1979 championship game gave fans a glimpse of the Larry Bird and Magic Johnson rivalry. The two NBA legends faced off for the first time which sparked a decade-long rivalry during their time in the league.
Interestingly, there was a chance the two would've never faced off in college as Magic got an offer from an NBA team before he finished college. However, his father advised him to finish college. Johnson left Michigan State averaging 17.1 points, 7.9 assists, and 7.4 rebounds alongside numerous accolades.
ADVERTISEMENT
Article continues below this ad
WATCH THIS STORY: Michael Jordan, LeBron James and Magic Johnson join NBA world in mourning heartbreaking loss of Hall of Famer Paul Silas
What is your favorite memory of Magic Johnson? Let us know in the comments below.