'Yes, He Did': Pau Gasol Responds to Jeanie Buss Revealing an Intriguing Incident Between Him and Kobe Bryant
Published 04/24/2021, 10:49 PM EDT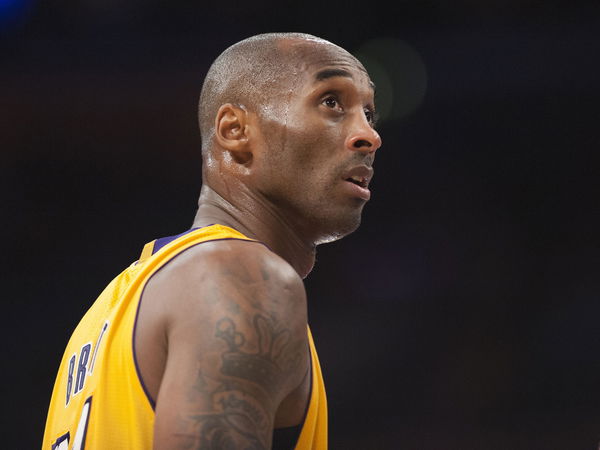 ---
---
The ripple effect of Kobe Bryant passing away was a big one. Friends, family, fans, and teammates all grieved in their own way and some still are. However, there is one person who was especially close to Kobe.
ADVERTISEMENT
Article continues below this ad
Pau Gasol and Kobe go way back. They played with each other from 2008 to 2014 and even when Gasol left the Los Angeles Lakers, their bond remained intact. In fact, Jeanie Buss had a very interesting story about Kobe and Pau.
Was Kobe Bryant trying to mock Pau Gasol?
ADVERTISEMENT
Article continues below this ad
Who doesn't want to win at the Olympics? Legendary players and Lakers teammates Kobe Bryant and Pau Gasol were no different. Although brothers on and off the court, they were up against each other in the 2008 Olympics.
While the Spanish squad was filled with talent to the brim, they were nowhere near the USA team popularly known as the Redeem Team.
The Redeem Team consisted of legends: Carmelo Anthony, LeBron James, Dwyane Wade, and, of course, Bryant. When these two locked horns in a championship game at the Beijing Olympics, team USA eventually ended with the gold medal.
Although Kobe and Gasol were supposed to play together in the Lakers, Bryant did not let Gasol forget that loss even then. Jeanie Buss revealed, "When we were getting ready for the next season, Kobe hung his gold medal in Pau's locker."
Gasol even confirmed the story by posting on Twitter.
The Lakers won a championship afterward
Why Kobe did that is a mystery, but it surely worked as motivation for Gasol. Just two months before meeting each other at the Olympics, the Lakers had lost to their rivals, the Boston Celtics, in the NBA Finals.
However, the season after this incident, the Lakers ended up winning two straight NBA titles – one against the Orlando Magic and the other against the mighty Celtics.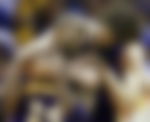 Gasol and Kobe's friendship ran deeper than that. Pau was a pillar of support for Vanessa and the family during their loss.
ADVERTISEMENT
Article continues below this ad
He even honored the memory of Kobe's daughter, who died in the plane crash with him, by naming his first-born daughter after Gianna. Although gone, Pau is making sure he is not forgotten.
Read also- "We Did That Perfectly": Los Angeles Lakers Remember the Deadly Chemistry Between Kobe Bryant and Pau Gasol
ADVERTISEMENT
Article continues below this ad