'You Can't Talk to Me': When Kobe Bryant Was Ruthless to Former Lakers Teammate Smush Parker
Published 09/15/2021, 12:30 PM EDT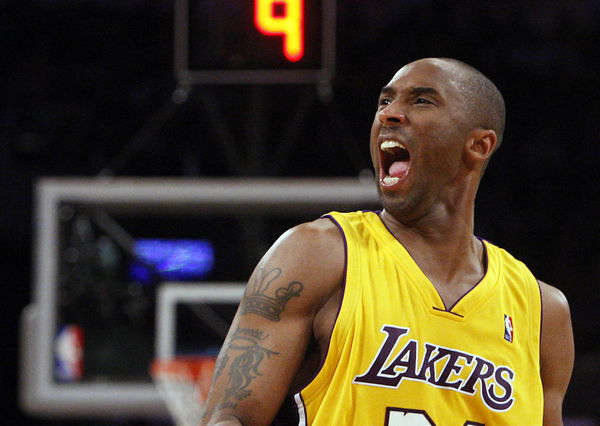 ---
---
Leaders must be willing to play the bad cop and get a bad rep. Kobe Bryant, of all, understood this and never once hesitated to be that tough guy. He treated the Lakers as his family and ensured each time that the associated members contributed to their top potential. However, at times, he hated some of his own.
ADVERTISEMENT
Article continues below this ad
In comes Smush Parker's name. The man was one of the most surprising additions into the LA squad and had tough luck pleasing Kobe. Yeah, harder than it might've been for US Open Champion Emma Raducanu to impress her father. Back to basketball, when was the first time Kobe gave Smush a reality check?
ADVERTISEMENT
Article continues below this ad
When Kobe Bryant smashed Smush's small talk
The 6'4" point guard Smush Parker had a smaller NBA career than the number of seasons (7) Pau Gasol spent in LA. And yet, he played with the Lakers, the Heat, and the Cavs (all of LeBron James teams), among other sides. He left the Cavaliers just a season before Bron entered and later got lucky enough to join the Lakers Nation.
But joining the Lake Show is one thing and winning Kobe Bryant's respect, another. Unfortunately Smush never entered Kobe's good books and mostly stayed a pain in his leader's eyes. So once, when he tried to break the ice, it ended in embarrassment.
As the New Yorker once revealed in an interview, "He told me one day at practice — I tried to talk to him outside of basketball about football. And he looked at me in practice and was dead serious and said, 'You can't talk to me. You need more accolades under your belt before you come talk to me.'"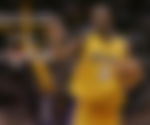 Well, that gave birth to a feud arguably worse than that between KB and Shaquille O'Neal. Even until 2018, the man never got back his apology that he felt Kobe owed him.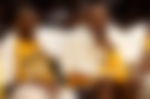 Did Phil Jackson not even know Smush Parker?
The Lakers, after the exit of Shaq, were no more a championship-contending squad. This fact was eating up a competitive Kobe Bryant and he was perhaps pissed at the organization for failing to build a better unit. So, until Pau's entry, Kobe more or less hated his team of mediocre players.
ADVERTISEMENT
Article continues below this ad
Imagine Smush Parker, who had never once completed a full season, coming in as a newcomer and starting 162/164 games. Against Sasha Vujacic, some rookies, and an aging Aaron McKie, Phil Jackson had no option at the PG position. 
So the legendary coach allowed a largely unknown name to lead his triangle offense? Yes! In Smush's own admission, "In preseason, [then-head coach] Phil Jackson never called me 'Smush,' but he called me everything else—'Smash,' 'Smooch' and 'Spat.' I didn't know if I'd get cut or not, but I was still on the roster opening night…" 
ADVERTISEMENT
Article continues below this ad
So that's how a player Kobe found the worst, made it to the starting lineup and actually got some decent numbers in two seasons. As Lakers fans, do you think Smush's seat was justified? Help us know in the comments section below.
Watch this story – Make a Wish America and Other Initiatives Through Which Kobe Bryant Made a Difference