"You Don't Deserve the Heartache and Humiliation I Have Caused You…" Cavaliers Legend Tristan Thompson Apologized to Baby Mama Khloe Kardashian After Shocking Paternity Revelation
Published 01/17/2023, 1:50 PM EST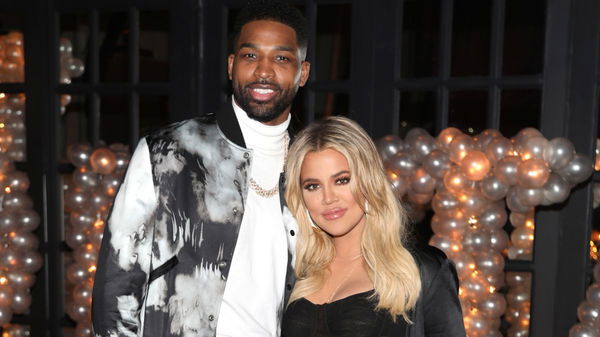 Cleveland Cavaliers legend Tristan Thompson shares a complicated relationship with the reality TV star and his ex-Khloe Kardashian. The former duo had been dating since 2016 and share two children. However, Thompson and Kardashian had some problems in their on-and-off relationship as a result of the infidelity rumors surrounding the 2016 NBA champ. Eventually, Thompson finally faced a reality check months before the birth of his second child with Khloe Kardashian through surrogacy. Back in 2022, Tristan Thompson took to Instagram to apologize to baby mama Khloe Kardashian after a shocking paternity revelation.
After Thompson and Kardashian began dating in September 2016, they welcomed their daughter True in April 2018. However, Thompson and Kardashian's relationship ended in 2021 after rumors of infidelity. Moreover, Tristan Thompson underwent a paternity test that confirmed that he was the father of his former personal trainer Maralee Nichols's one-year-old son. After the massive revelation, Tristan Thompson issued an apology to his former partner and baby mama publicly.
Tristan Thompson apologized to Khloe after the paternity controversy
ADVERTISEMENT
Article continues below this ad
According to TMZ, Tristan Thompson wrote in a January 2022 Instagram Story, "Today my paternity test results reveal that I fathered a child with Maralee Nichols. I take full responsibility for my actions. Now that paternity has been established I look forward to amicably raising our son. I sincerely apologize to everyone I've hurt or disappointed throughout this ordeal both publicly and privately."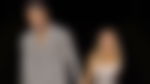 In another story addressed to Khloe Kardashian, Tristan Thompson stated, "You don't deserve the heartache and humiliation I have caused you. You don't deserve the way I have treated you over the years. My actions have certainly not lined up with the way I view you."
Khloe Kardashian and Tristan Thompson welcomed their second kid through surrogacy in July 2022 following their split. After being sued by his former personal trainer, Tristan agreed to pay $95,00 per month in child support along with Nichols' legal fees in December 2022.
ADVERTISEMENT
Article continues below this ad
While Khloe and Thompson have remained broken up, they continue to co-parent together. Recently, Khloe Kardashian came in support of Thompson, who lost his closest family member.
Khloe supports Thompson at his mother's funeral
Tristan Thompson's mother passed away unexpectedly on January 5. During the funeral service on January 14, Khloe Kardashian came in support of the NBA veteran along with her sister Kim Kardashian and mother Kris Jenner.
ADVERTISEMENT
Article continues below this ad
WATCH THIS STORY: A timeline of Khloe Kardashians' relationship with Tristan Thompson
An Insider from the service revealed that the Kardashians still consider Thompson as family and were there to support the Cavaliers legend during a tough time in his life. Thus, Thompson and Kardashian continue to share a bond of friendship despite the disappointing end to their relationship.
Edited By: Jayant Chhabra