"You Really Think I Give a Flying F*ck?": Charles Barkley Platformed Magic Johnson's HIV Struggle and Irked 76ers Fans in 1991
Published 11/03/2022, 3:10 PM EDT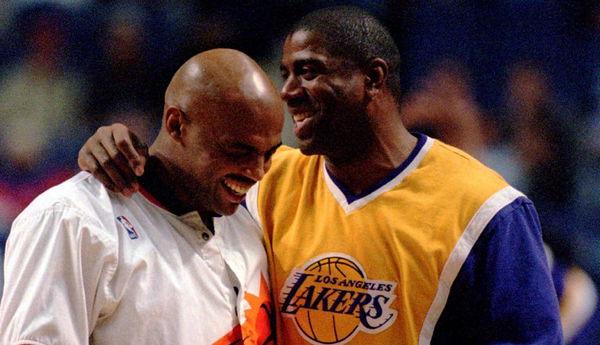 In 1991, Ervin Magic Johnson announced his retirement from the game of basketball. A wave of shock went through the NBA community when the Lakers legend stood in front of a microphone and revealed that he had tested positive for HIV. While his peers voiced their support, Charles Barkley went a notch higher, leaving 76ers fans angry. 
Two nights before the draft in 1984, Charles Barkley binged on KFC. He did not want the 76ers to draft him. To avoid being drafted by them, he resorted to binge eating in an attempt to gain weight excessively. Much to Barkley's dismay, he was the 76ers draft pick for the year 1984. The relationship between the two and the fans included, was always rocky. So the 1991 debacle was not surprising for many. 
ADVERTISEMENT
Article continues below this ad
Charles Barkley honored Magic Johnson in 1991
After Magic Johnson stepped away from the court, Charles Barkley decided to honor his dear friend by changing his jersey number to 32. In a game against the Boston Celtics, Barkley debuted this jersey. Barkley ended his night with 28 points and 12 rebounds. Barkley's heartfelt gesture bothered the 76ers supporters.
Number 32 was Billy Cunningham's jersey number. For 17 seasons, Hall of Famer Billy Cunningham donned the 76ers jersey. Fans were upset that Billy Cunningham's retired jersey number was pulled down for Charles to make this big gesture. 
Barkley had made it clear that he would wear the jersey for the rest of the 1991 season. After this, the jersey would go back to the rafters.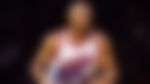 Fans called the radio live shows to express their anger and irritation. But Barkley couldn't care less about the response he received. When asked about the reaction of the fans, he said, "You really think I give a flying f**k about what the people on the radio call and say?" 
ADVERTISEMENT
Article continues below this ad
In 1991, Charles Barkley decided to change jersey numbers as a tribute to Magic who had recently retired. A firestorm ensued when 76ers fans hit the radio call-in lines to criticize him for having Billy Cunningham's retired number "pulled down".

This was Chuck's response: pic.twitter.com/BrLqKUtUY6

— Hoops Nostalgia (@HoopsNostalgia) November 2, 2022
However, Barkley couldn't believe that the fans turned this simple gesture into a controversial case. For him, he was simply giving a tribute to his dear friend and basketball star Magic Johnson. He said, "I can't believe that something that I thought was good could be turned into something bad. There's no doubt in my mind that people don't have a f**k**g clue."
ADVERTISEMENT
Article continues below this ad
Watch This Story – 5 times Charles Barkley and Shaquille O'Neal had heated fights on Inside The NBA
The 1991 season happened to be the last of Charles Barkley with the 76ers. What do you think about Barkley's gesture? Let us know in the comments below! 
Edited By: Pritam Priyedarshi