"You Should Name Him Kobe Bean Gasol!": NBA Fans Rejoice in Celebration as Lakers Legend Makes a Massive Announcement That Would've Filled Kobe Bryant With Joy
Published 08/03/2022, 11:30 AM EDT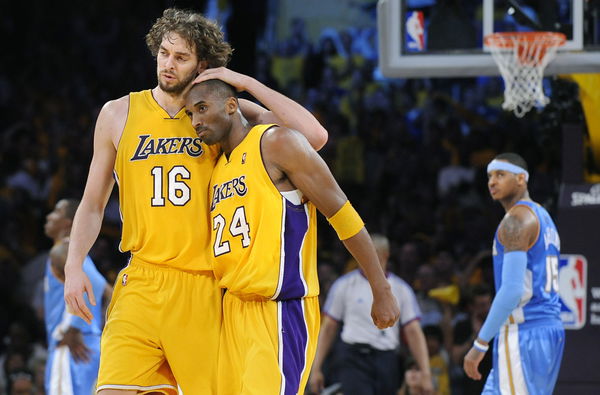 Kobe Bryant and Pau Gasol were once teammates on a back-to-back Los Angeles Lakers Championship roster. They became friends and brothers off the court. Gasol was distraught when he heard the news of Kobe's passing. He admitted to having sleepless nights while coping with the loss of his dear friend. Gasol recently became a father to two as he announced the birth of his son on Twitter.
Gasol spent some quality time with Kobe's daughters on his 40th birthday back in 2020. He is an uncle to them and holds Bianca, Capri, and Natalia dear to him. He named his first daughter after Gianna Bryant, who died with Kobe in his fatal helicopter crash. Elisabet Gianna Gasol is Gasol's firstborn, and Vanessa Bryant is her godmother. It is fitting to say the Gasol and Bryant families are very close. So much, so that on the gender reveal party of Gasols, son, Twitter asked him to name his son after Kobe!
ADVERTISEMENT
Article continues below this ad
The brotherhood between the two seems to be as strong as ever, despite Kobe's demise. Kobe would have been overjoyed to hear the news of Pau and Cat Gasol's son. The tweet from Gasol went viral amongst Kobe's fans. The tweet gained over seven thousand re-tweets in a short span. Gasol's tweet showed him, his wife, and his firstborn daughter, Elisabet. Elisabet was wearing a t-shirt that said 'big sister,' showcasing her excitement.
NBA Twitter was not the only social media platform that reacted to this joyous news. Gasol posted an Instagram post with his wife and Natalia Bryant, and the WNBA player, Candace Parker, congratulated them in the comment section.
Kobe Bryant fans on NBA Twitter fans congratulate Pau Gasol
Fans of Kobe Bryant are all over Twitter right now celebrating Pau Gasol's big news. Gasol and Kobe were long-time friends and won two championships together for the Los Angeles Lakers. Here are some of the best reactions from NBA Twitter;
Congratulations to the Gasol Family!!!!

I wonder if his middle name will be Bean or Kobe? Or Bryant?

— LAKER GIRL (@LakersJo) August 3, 2022
Little Kobe? 🤔 I think we all agree lol

— Jerry Alpha (@jerryalpha90) August 3, 2022
Name him Bean after your brother pau ❤️

— Sam Zelaya 🇸🇻 (@svmmezy) August 2, 2022
A Twitter fan commented saying, "You should name him Kobe Bean Gasol!"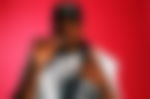 Regardless of what the Gasol family names him, we can only hope that he learns the greatness of Kobe Bryant and the legacy of the Laker duo of Gasol and Kobe!
Pau Gasol talks about losing Kobe 
The NBA bubble was hard for fans across the world. Basketball was at a halt, COVID-19 saw our favorite players like Karl-Anthony Towns lose family, and we had just lost a legend in Kobe Bryant. Pau Gasol was there when Kobe won his fourth and fifth championships. Kobe Bryant's death was not kind to Gasol, much like everyone else. Basketnews covered Gasol's confession on Kobe's death to the streamer, Ibai Llanos.
ADVERTISEMENT
Article continues below this ad
 

View this post on Instagram

 
Gasol said, "Kobe meant so much in my life that it was a way to convey those feelings in the most natural way possible," Gasol continued. "It took me a long time to sleep well after his death; there was a lot of crying and pain."
ADVERTISEMENT
Article continues below this ad
WATCH THIS STORY: 3 Times 395 Pound NBA Giant Shaquille ONeal Scared The Life Out Of Fans By Diving Head First Into The Crowd
It would be ecstatic if Gasol named his son after Kobe, it would show the power of NBA Twitter to manifest their predictions. Regardless, everyone is overjoyed for the Gasol family!