"You Sleep With Who You're Around": Kobe Bryant's Ex-Lakers Teammate Surprisingly Defends Ime Udoka Suspension
Published 11/03/2022, 1:15 PM EDT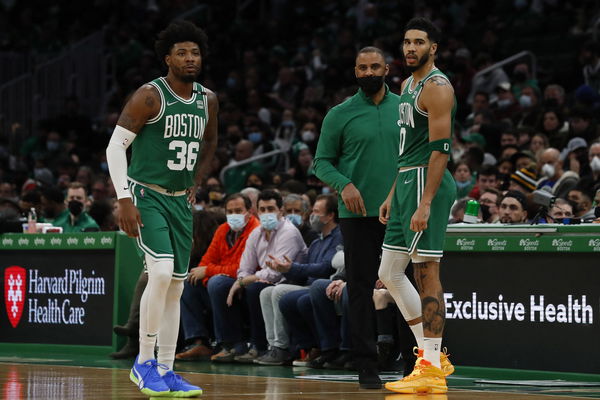 The Boston Celtics found themselves in a tough situation after a controversy regarding their former head coach, Ime Udoka. Assistant coach Joe Mazulla is currently acting as the interim head coach after Udoka's suspension by the Celtics for breach of team policy. Ime Udoka reportedly was in a consensual sexual relationship with one of the female members of the team staff. Following the revelations, the team suspended him for the entire 2022-23. Recently, Kobe Bryant's former Lakers teammate Kwame Brown shockingly defended Ime Udoka's suspension with thrilling claims.
Kwame Brown discussed the backlash men were getting from popular journalist Malika Andrews following Ime Udoka's suspension in his recent video. Brown reckoned that everything that happened with the Boston Celtics coach must be left between him, his fiance Nia Long and God. The former Lakers star felt it was wrong to question Udoka's job just because he had intimate relationships with a married woman.
ADVERTISEMENT
Article continues below this ad
Kwame Brown defends Ime Udoka's suspension
Brown strongly criticized the argument that Udoka should never get to work because he was a bad partner to his fiance. Moreover, the NBA veteran reckoned that such incidences were common among people who work together.
Kwame Brown added, "When you get around people, there's going to be somebody that you like out of the group. You sleep with who you're around."
The former Lakers star played with Kobe Bryant between 2005-2008. Brown seemed to be advocating that Ime Udoka's suspension was a fair deal. He felt that questioning his work was unnecessary, just because he made a mistake.
Will the Nets bring back Ime Udoka?
ADVERTISEMENT
Article continues below this ad
The Ime Udoka scenario escalated after the Brooklyn Nets fired their head coach, Steve Nash recently. It is believed that the Nets are planning on hiring Udoka as their head coach, following the controversy.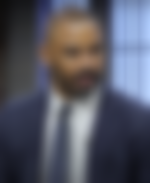 Udoka was the assistant coach with the Nets during the 2020-21 season. He moved on to become the head coach at the Celtics in 2021. However, following Kevin Durant's problem with Nash and the Nets' management, Udoka has a fascinating opportunity to return to Brooklyn.
ADVERTISEMENT
Article continues below this ad
Watch This Story: Tare Young's bow, Larry Bird's steal and other iconic NBa moments
Udoka won the championship in 2014 as the assistant coach for the San Antonio Spurs. He has provided his service to three NBA sides since then. However, he is yet to win a championship as the head coach. Hopefully, the Nets team's eagerness to hire him might make things easier for the former Celtics coach.
Edited By: Pritam Priyedarshi