Young Fan Reacts to LeBron James Taking a Selfie With Him During NBA Summer League
Published 08/16/2021, 6:00 AM EDT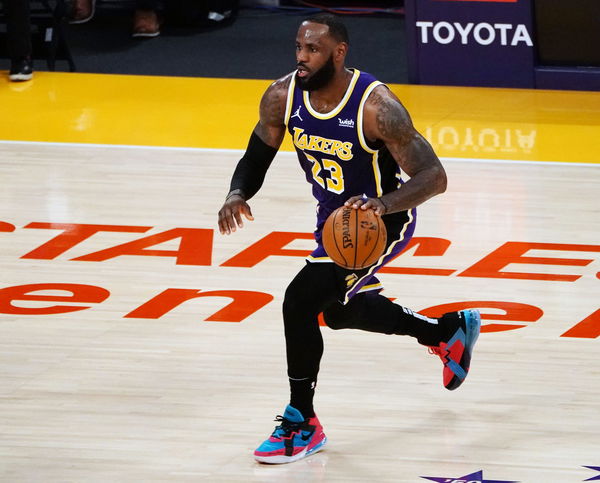 ---
---
The Los Angeles Lakers haven't had much good luck in the Summer League this time. They just fell to the Detroit Pistons which is their fourth loss out of five in Las Vegas. However, we can't say the same about fan Josh Boyman, who agrees it was probably the best day of his life as he was able to get a picture with the Lakers' superstar LeBron James.
ADVERTISEMENT
Article continues below this ad
LeBron James makes a young fan very happy
ADVERTISEMENT
Article continues below this ad
The 11-year-old Josh was in the stands to support his team, who unfortunately lost to the Detroit Pistons 103-86. But nothing could pull the fan down once he saw his idol LeBron James pass by him in the Thomas & Mack Center on Saturday. LeBron was there to watch his team play from the bench and as he was leaving, after the loss, Boyman took that opportunity to take his phone out and get a picture with him.
And in a split second, it changed the young fans' life. Immediately he was seen jumping with excitement because LeBron had posed for the picture with him and Josh couldn't contain his excitement anymore. This pure moment of joy went viral on social media and everyone noticed Josh's reaction.
He was even questioned about it right after it happened. To which he said, "I kinda have experience with Lebron. I've been turned down like 3 times already. I just wanted to get it over with. [This happiness] will probably last the rest of my life, at least a year."
WATCH THIS STORY: 5 Kobe Bryant Quotes That Can Send a Chill Down Your Spine
What went wrong with the Lakers?
The Detroit Pistons' star rookie, Cade Cunningham, wasn't even playing in this game. But they were still able to grab this win thanks to the contribution they got from Saben Lee, last year's second-round draft pick.
ADVERTISEMENT
Article continues below this ad
Not only did he finish the night with 22 points, but he was also unstoppable from the perimeter. In fact, Luke Garza also followed Saben with 20 points and a whopping 14 rebounds. So, while the Pistons young stars did well, the Lakers had some disappointing performances.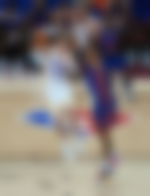 The most unexpected one was of Mac McClung, who only added 3 points to the scoreboard. They also didn't let their trio Yoeli Childs, Justin Robinson, and Vic Law play. They've usually made a vital impact on the match from off the bench or even when they start. Now that the Lakers are 2-2, they won't be competing in the Summer League championship.
ADVERTISEMENT
Article continues below this ad
And yet, the story that made headlines was one of Josh Boyman. So, one can only imagine what a big deal it was.