Young Kobe Bryant Showed His 'Mamba Mentality' With Bludgeoning Response to Opponent's Locker Room Banter: "We'll See, That's All"
Published 05/06/2022, 1:00 AM EDT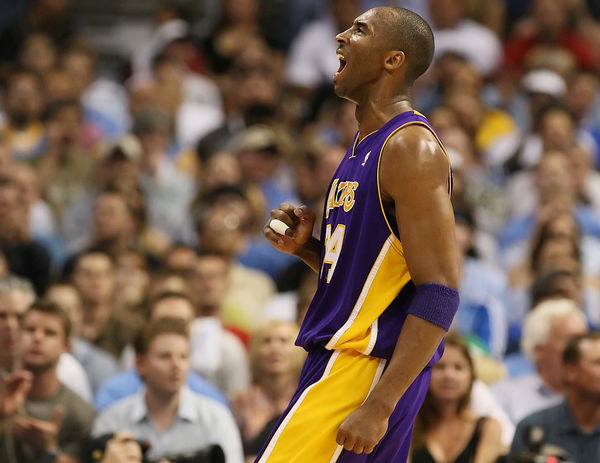 Kobe Bryant was always the toughest guy on the court. He was dedicated to the art of playing basketball. Moreover, his workout routines are wildly popular. As such, he was always the guy who was first to report to the practice and last to leave the court. But it looks like Kobe had the "Mamba Mentality" right through his high school.
ADVERTISEMENT
Article continues below this ad
In an old video that was resurfaced, Kobe's high school opponents are asked how will they stop him. They answer collectively as a team. When asked to respond to that, Kobe has a definite response. He shrugs twice and makes a face and then just says" We'll see". And repeats this three times.
Kobe – The ultimate player
Kobe was part of the legendary 1996 NBA Draft. He was drafted eleventh overall but because of a trade by Jerry West to pair him with Shaq, Kobe came to the Lakers. Kobe hit the league run and formed one of the most important and valuable duos ever seen in the league with Shaq. They won three consecutive championships with the Lakers from 2000 to 02 and were the best team in the league for this duration.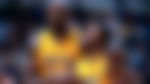 But because of his headstrong personality and continued demand for hard work and excellence from his teammates, cracks started to appear in his relationship with Shaq. And it all came down to the offseason of 2004 when the Lakers organization had to choose between Kobe and Shaq to keep the face of the Lakers and they chose Kobe over Shaq.
Watch this story –  LeBron James Backs Former NBA Star Who Openly Defends Draymond Green Being Unfairly Told To "Shut Up And Play": "We Don't Care"
ADVERTISEMENT
Article continues below this ad
Kobe – The mamba mentality warrior
During the initial struggles of the team after Shaq's departure, Kobe became the de facto leader of the team. And from 2005 to 2010, when he won his fifth and final championship as Laker, he became one of the most dominating offensive forces in the league. The league had seen nothing like this since Michael Jordan. He went to extreme lengths to hone his craft and thus was born the "Mamba Mentality".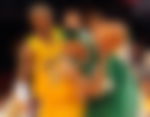 Kobe also became one of the elder leaders of the league. He became the player on whom young players would model their game on. But seldom did they succeed, because they may try to copy his technique, but the "Mamba Mentality" is not for everyone.
ADVERTISEMENT
Article continues below this ad
Edited By: Ajinkya Aswale