'Younger, Bigger, Stronger': Cavaliers Eyeing Lakers' Alex Caruso To Bolster Roster in 2021 NBA Free Agency
Published 06/13/2021, 9:50 PM EDT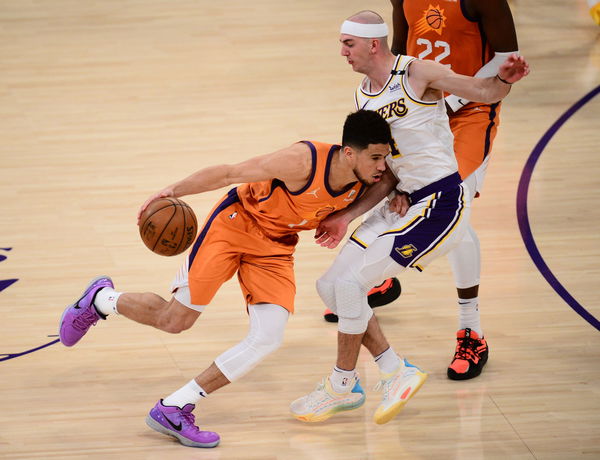 ---
---
The Los Angeles Lakers need to be prepared to make a lot of tough decisions this offseason. After their early disappointing exit from the playoffs this season, there is much to be looked after, especially when it comes to making roster changes. In fact, rumors point at the franchise parting ways with the fan-favorite shooting guard Alex Caruso. If this holds to be true, then the Cleveland Cavaliers have already deemed themselves as the suitors for the star.
ADVERTISEMENT
Article continues below this ad
Cleveland Cavaliers show interest in Lakers shooting guard
Since signing a two-way deal with the Lakers back in 2017, Alex Caruso will enter unrestricted free agency for the first time. Everyone saw Caruso's role in the Lakers become more vital every year, and he was a vital contributor to the Lakers' 17th championship last season.
ADVERTISEMENT
Article continues below this ad
However, with his fourth season with the Lakers at an end, a decision about him taking his talents elsewhere or staying with them needs to be made. There is one franchise extremely keen on courting Caruso.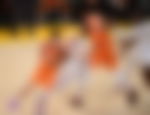 As per Chris Fedor from Cleveland.com, "Any potential free agency list should start with Indiana's T. J. McConnell and Los Angeles pest Alex Caruso. Both are Cavs targets. Both fit really well. Some prefer Caruso. He's younger, bigger, stronger, and can guard multiple spots. Others like McConnell more. Even though he doesn't shoot many 3s, he's more polished, capable of filling in as a starter, puts pressure on the rim, and was the league's total steals leader."
WATCH THIS STORY: How has LeBron James Tried to Emulate Michael Jordan in Different Ways?
Where does Alex Caruso want to be?
The Cavaliers have a lot of finances to manage before they can pull this off. But of course, this will all be moot if the purple and gold decide to pay up to keep him. And there is nothing more Caruso wants than to stay with this franchise and play alongside one of the best duos in the league.
ADVERTISEMENT
Article continues below this ad
Talking about LeBron James and Anthony Davis, Caruso explained, "Anytime you are playing with those two you have a chance to win a championship. A realistic chance to win a championship. I know a lot of people around the league think they do and going into the season everybody talks about what their goals are and stuff like that. But it's a realistic, attainable goal with those two guys on your team. That's always in the back of your mind."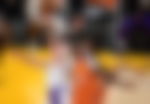 With the final call being up to Caruso, the Lakers might not be worried that another team will pry him away. However, nothing can be set in stone until August because we all know free-agency deals can be very unexpected. Where do you think Caruso is likely to end up?
ADVERTISEMENT
Article continues below this ad